Publish2 Takes on the Associated Press with News Sharing Service

Karp: The AP is an 'obsolete inefficient monopoly, ripe for disruption.'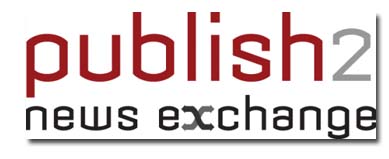 Journalist-focused social network and news aggregator Publish2 is launching the Publish2 News Exchange, a project aimed at challenging the Associated Press.
Publish2 describes the News Exchange as the "next generation of the newswire," powered by scalable content sharing networks and a platform that "makes it simple to syndicate the best content from across the Web directly to print publishing systems." The new system uses FTP or authenticated Web feeds to import and export stories to publishers, formatted to their specifications. Publish2 says publishers will be able to create their own content sharing networks "to cover any region, topic, national issue, or hyperlocal concern."
According to CEO Scott Karp, News Exchange gives publishers a legitimate content sharing alternative to the AP, a cooperative he calls an "obsolete inefficient monopoly, ripe for disruption." "We bridge the gap between print publishing and Web publishing by connecting natively to outdated newspaper print publishing systems," writes Karp in a post on the Publish2 Web site. "We support the standard formats used by the AP and the technologies that newspapers already use to move content between print and Web systems. Our self-serve permissioning system enables newspapers and other publishers to distribute content to whomever they choose on whatever terms they choose."
Content brands participating in the News Exchange so far include TechCrunch, The Huffington Post Investigative Fund, Luxist, engadget and AOL's Daily Finance.
Karp, a former director at Atlantic Media and author of the Publishing 2.0 blog, launched Publish2 in 2007 with blogger Robert Young with the intention of letting participants capture information that appeals to their interests and collaborate with other journalists, who can submit content online similar to the aggregator site Digg and create their own personal profile page featuring their work. In 2008, the initiative locked up $2.75 million in financing from digital media and communications investment firm Velocity Interactive Group.
Publish2 unveiled the News Exchange project this week at the TechCrunch Disrupt Conference. Watch Karp's presentation below.
Meet the Author
---