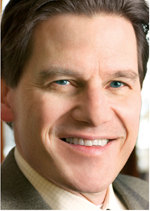 Rhode Island-based Providence Equity Partners has purchased tradeshow company George Little Management from U.K.-based Daily Mail and General Trust for $173 million.
GLM currently produces 15 trade shows in the industries ranging from giftware, home furnishings and social stationary to art and design, antique jewelry and board sports, among others. Events under the brand include the New York International Gift Fair, Surf Expo and the International Hotel, Motel and Restaurant Show.
Providence Private Equity will purchase GLM through a new holding company led by former Canon Communications CEO Charlie McCurdy [pictured]. In 2010, United Business Media bought Canon for $287 million (primarily for Canon's 40 tradeshows, which generated nearly half of Canon's $106 million in revenue in fiscal 2010).
"We're looking at the role GLM's shows have in their markets and looking for ways we can expand and enhance those services," says McCurdy. "They've already started to provide online resources for participants in the market place and perhaps content-based digital media activities to better inform the market. [We'll be] using digital media and data services to enhance the role of GLM and its markets. It's something we intend to build upon."
The sale of GLM, which was first announced in June, is expected to close by the end of September. When the company first came on the block, the UK's Guardian reported that the GLM sale was estimated at $240 million, about $67 million less than the sum announced Wednesday.
The Jordan, Edmiston Group, Inc. [JEGI] acted as financial advisors to DMGT during the transaction. JEGI Managing Director Richard Mead says that he doesn't "know where the Guardian got its numbers from, it's not something we released, but the whole market condition may have had some impact on value."
The deal was struck, Mead says, during the debt ceiling debate in Washington, D.C.
"This was achieved when the government was still 'putzing' around on what the debt level will be, when the financing markets went to hell, when the stock market crashed 20 percent and we were able to get it done," he says. "[There should be] full credit to everyone involved in transaction on both sides of the table."