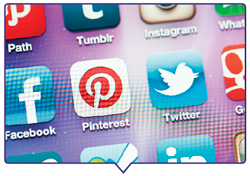 At this point, social media has moved way beyond simply being a channel to build an audience that interacts with a brand through frequent content updates. The platform has become a major referral source in its own right—so much so that some publishers are prioritizing social over SEO—and it has grown into a viable source for converting followers into buyers and pulling marketing partners deeper into integrated campaign sales.
Here, we examine four variations on that theme. Forbes' AdVoices model incorporates social media elements in a program that allows advertisers to contribute content that viewers can interact with similarly to any other site content. NewBay Media built a campaign with Microsoft that channeled Facebook followers into the company's Xbox site to view exclusive content created by NewBay. Women's Health is partnering with Procter and Gamble in a deeply integrated campaign that knits together, via Twitter, print and website coverage of the 2012 Summer Olympics. And Self is using social to open up new cross-pollination opportunities across products.
All four examples illustrate specific tactics for driving more engagement, more followers and more ad dollars.
Forbes' AdVoice Platform
With help from AdVoice, the brand's social media referrals rose 800 percent in the last year to make up 20 percent of the total.
Self's Social Campaigns Go Deep
Tactics include cross-pollinating brands and rich engagement opportunities.
Revolver Channels Facebook for Golden God Promotion
A video-based Xbox tie-in results in 45,000 Facebook likes in one night.
Women's Health Olympic Twitter Takeover
P&G-sponsored campaign integrates print, website, Twitter.