Private Ad Exchanges

Big publishers, like Hearst and Condé Nast, have set up private ad exchanges.
Back in mid-2012 Hearst launched its private ad exchange, six months after Condé Nast launched its own. At the time, the exchanges were set to offer a buying experience relegated to the publishers' stable of brands. Remnant ads were sold via RTB, but leveraged audience data around the brands to enhance the campaigns with targeting capabilities.
"We wanted to find a way to increase the value of our audience segments," Kristine Welker, the former chief revenue officer of Hearst Digital Media, told FOLIO: when Hearst launched its exchange. "Also, our advertisers talk to us about how they value our brands and audience and we have to recognize they have a greater need for efficient and effective buying platforms."
Called Audience Exchange, Hearst's service was based the Red Aril platform that it bought via its digital marketing agency iCrossing in late 2011. Red Aril was rebranded as Core Audience, but the audience data management concept remained the same. The exchange doesn't just rely on data management and collection from Core Audience, it also pulls in data from other providers.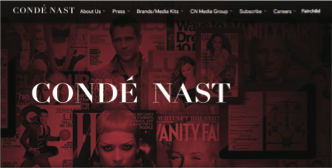 Remnant, But Targeted
In all, Audience Exchange took care of two distinct needs: It handled remnant inventory or broader branding campaigns and it also tapped the Core Audience DMP to cater to campaigns that relied on specific audience characteristics and segments.
That was all on the cusp of the rise of programmatic buying. In a sense, the exchanges were a first step, which basically added a bit of a premium sheen to remnant sales while also addressing the automated, data-based and efficient buying needs of agencies.
Condé Nast has since launched what it calls its CatalystDesk, opening up its private exchange to include the use of more programmatic tools to drive sales into premium territory.
Essentially, CatalystDesk, headed by general manager Alanna Gombert, acts as a centralized service for the larger Condé Nast sales operation. "We operate as a startup within the company," Gombert told FOLIO: in the March issue. "Our job is to make sure that we pick the very best [programmatic approach] and roll it out effectively across the company and bring revenue in across email, video, mobile and display."
The approach lets the publisher promote the ease and efficiency of programmatic buying along with more strategic additions of targeted first-party data and a range of visibility and pricing options.
Meet the Author
---