UPDATE: Printers, Banks Among Penton Media's Largest Creditors

Petition: Publisher carries more than $1 billion in liabilities.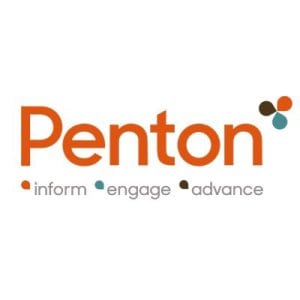 Penton Media and its affiliates announced Wednesday that it had officially filed its pre-packaged plan of reorganization under Chapter 11 in U.S. Bankruptcy Court in the Southern District of New York.
According to the voluntary petitions that were filed with the court, Penton has between 10,001 and 25,000 creditors and carried more than $1 billion in liabilities. Meanwhile, the company estimated it assets to be between $500 million and $1 billion.
The "First Day"petitions say Penton's 50 largest unsecured claims are made up of 30 trade debts and 20 bank debt deficiency claims. The largest trade debt creditor was magazine printer Worldcolor, which was listed as being owed $1.59 million. Next came fellow printer R.R. Donnelley, which is owed $1.41 million. Other notable creditors include Hallmark Data Systems ($532,661.38), Brown Printing ($207,814.64), ON24 ($114,577), QuadGraphics ($81,885.48) and direct marketing media company Walter Karl ($63,273.72). Penton said its reorganization plan provides for full payment of all pre-petition supplier claims.
All 20 bank debt claim amounts are described as "unliquidated," otherwise meaning they're undertermined. One reason for this is that interest amounts are added to principal payments, essentially increasing the principal. Presumably, there will be a subsequent filing for which these specific amounts will be determined.
UPDATE: Several additional documents have been filed in association with the Chapter 11 process, showing that Penton's revenue decreased 7.5 percent between 2007 and 2008, and 26.2 percent between 2008 and 2009. Penton said it encurred a toal $66.6 million interest burden as the company has not been able to eliminate its leveraged capital structure. First lien lenders, including GE Capital, previously waived covenant payments.
The documents indicate that Penton carries $620 million in first lien debt, $266 million in second lien debt and a $80 million first lien revolving credit facility. The restrucuring plan aims to eliminate the company's second lien debt.
Between February 2007 and May 2009, MidOcean Partners and Wasserstein & Co.
—the publisher's primary stakeholders—acquired collectively 57.7 percent of Penton's outstanding second lien debt. As laid out in the restructuring plan, second lien lenders have elected to receive payment distributions in the form of stock and "reorganized holdings."
At the time of the petition filing, Penton's controlling stakeholders, as identified by the documents, are various funds managed by MidOcean (with a 50 percent stake), various funds managed by Wasserstein (34.7 percent), Blackrock Kelso Capital Corporation (5.83 percent), Apollo Investment Corporation (5.83 percent) and , Lexington Partners (4.27 percent).
Also as part of the restructuring agreement, Penton's equity owners agreed to inject between $38.9 and $51.2 million into the company in order to increase liquidity and to fund cash distributions to second lien lenders who elected to take their payments in cash.
A meeting of creditors has not been scheduled yet, Penton said.
Penton on Tuesday said it would file a pre-packaged reorganization plan under Chapter 11 bankruptcy. Penton said MidOcean Partners and Wasserstein & Co. will remain the company's primary stakeholders.
Meet the Author
---