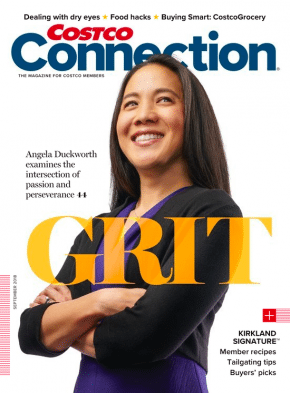 This past year, The Costco Connection—the monthly print magazine that retail giant Costco produces for its $120-per-year Executive Members—increased its circulation to 13.2 million, making it the third-largest circulation magazine in the U.S. This had a clear impact on expenses, especially postage, and sent the Costco team off in search of renegotiated contracts with printers and other vendors to offset the higher costs.
But for Costco, failing to increase print circulation was not an option.
The magazine is too important as a member benefit; too many regular Costco members up their membership spending to the Executive level (twice the cost of the Gold Star-level membership) just to get the magazine, and too many of Costco's goods suppliers participate in the company's co-op advertising programs to consider cutting back.
And while, like other magazine publishers, Costco has tried to interest readers in switching to a digital format, publisher Sandy Torrey notes that only 750,000 members—a small slice of the total readership—have moved in that direction. Instead, she says, the company routinely gets mail from members begging them to keep the print magazine going.
AARP finds itself in a similar situation. With a circulation of more than 23 million, AARP The Magazine, published bimonthly, boasts the largest circulation of any print magazine in the U.S.
Though the association also offers a robust collection of digital vehicles, the age of its readers—by definition, largely over 50—clearly argues against losing the flagship print publication anytime soon. And, while ad sales at AARP—as at Costco—generally cover the magazine's costs, they're not the magazine's only focus.
Having a chance to reinforce the benefits the association offers, driving sales of ancillary products (such as auto and life insurance, deals on car rentals, Medicare supplement plans, and even portable oxygen), and heightening both member engagement and retention is the real reason to publish—a rationale AARP shares with associations a fraction of its size.
The reader, says Shelagh Daly Miller, VP and group publisher at AARP Media, "isn't just getting information from the organization, they're getting a catalog of products and services relevant to their life stage." And the members are responsive to what Miller calls AARP's "tangible gift:" the association's internal research demonstrates that the magazine is one of the top five reasons that membership is renewed every year.
One size doesn't fit all.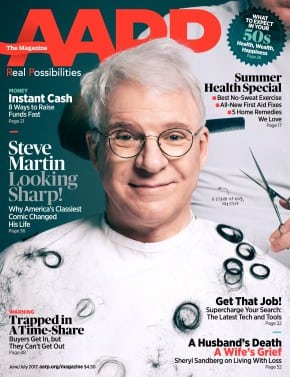 From a mapping perspective, producing The Costco Connection is a relatively simple endeavor. Roughly 10 ad pages in each issue are reserved for regional ads, but the rest of the book, both editorial and ad pages, remains the same. So there's one map and roughly eight versions in which those 10 pages are swapped out.
At AARP, however, age is a factor, both in terms of editorial content and advertising. As Miller puts it, "you can't talk about finance to people who are 55 the same way you'd talk about it to those who are 75."
That's why there are three different editions: one for people in their 50s, one for those 60-69, and one for those over 70. That translates into both different editorial content and different ads. And different maps.
While an ad from a financial services company targeted to someone in their 50s might appear on, say, page 37 of the edition for 50-somethings, it could appear on page 43 of the 60-something book, and on page 15 of the 70-something book, each with tweaked copy targeted to that audience (with no additional charge levied for the changes). On top of that, AARP offers 15 regional editions, which are overlaid on the age-related editions.
"We produce the 50-59 book first," says Miller. Then they use that as the template for creating the other versions.
But if AARP The Magazine sounds like a jigsaw puzzle, it's nothing compared to the publications produced by AAA.
Unlike AARP and Costco, national and international institutions that grew from a single source, AAA started out as hundreds of regional clubs, often sponsored by local organizations like synagogues and Rotary Clubs, explains Joe Fernandez, director of advertising and associate publisher, AAA World and AAA Club Alliance Inc.
Over the past 100 years, the number of individual AAA groups nationwide has shrunk to about 40, but they're all essentially franchise operations, independently owned and operated. As with franchises such as McDonald's or Dunkin' Donuts, Fernandez notes, turf expansion between clubs isn't always logical or geographically contiguous. If a club owner in New England, for example, is looking to acquire other clubs, he might end up with a far-flung operation that includes parts of New England, suburban Los Angeles, and southeastern Virginia, as well as all of Alabama, Alaska, and Hawaii—with other clubs filling in the geographic spaces in between.
But this sort of balkanization means that the individual clubs determine the size, format, frequency, and editorial content of their own publications, often offering a number of variations within one geographic area, and also sell their own ads. And that makes finding any common ground between the dozens of AAA publications across the country daunting.
Still, finding common ground is critical. Not only is there some shared editorial—tied, for instance, to tips about such standard automotive concerns as towing and insurance or to club-sponsored tours of places like Paris or Peru—as well as shared advertising for a wide range of AAA's national services, but larger advertisers will frequently express an interest in getting their message out to an audience beyond a specific publication's readership.
"If Subaru wants an ad and wants to be everywhere, that presents a challenge," says Fernandez.
To capture those sorts of sales, the individual clubs need to work together in a way that appears seamless. For cross-regional ads, that could mean a collaborative effort between, say, two or three clubs to bridge differences in ad size and publication frequency.
For advertisers looking for an even broader reach, the clubs will turn to the AAA Advertising Network, which Fernandez describes as a "loosely formed group of the larger club publications." This works especially well, he notes, for such large national advertisers as pharmaceutical and rental car companies.
The power of print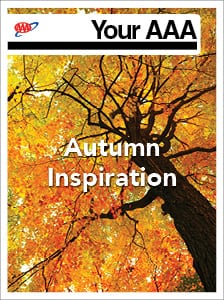 As with the Costco and AARP magazines, the AAA publications are more concerned with showcasing member benefits than they are with making sure that advertising pays the bills. The impact of that focus has been borne out by readership statistics.
According to a 2017 MRI study, the average reader spends 27 minutes with each printed issue—which is especially notable given that many AAA publications are only 20 pages long, with the largest books ranging from 64 to 96 pages. And there are, according to MRI, 2.1 readers per copy, which brings AAA's total reach to nearly 122 million U.S. citizens—more than one-third of the nation's total population.
For Costco, a key measurement of the success of its print magazine is direct product sales that are driven by ads and editorial coverage. With co-op ads and even editorial coverage timed to the release of products in the warehouses in a particular month, Torrey notes that at least 52 percent of members "bought something because they saw it in the Connection." The magazine, she says, is clearly driving "both shops and sales."
For AARP the attention its readers—in all its editions—pay to both ads and edit is a key indicator of its success.
Last fall, for the first time ever, AARP pushed past People magazine as the country's most-read magazine, according to GfK MRI. This past spring, the magazine expanded that lead, reaching an estimated 38.6 million readers per issue.
"The older population," notes Miller, "does like to read magazines. If you're putting out a publication relevant to their age stage, then they're engaged." This engagement, as demonstrated by a significant growth in readership, has helped the magazine compete for a growing roster of national ads, particularly in the tech, telecom, automotive, and food sectors.
And as The Costco Connection and AARP The Magazine have determined, it's unlikely that the AAA publications will be jettisoning their massive investment in print.
"There isn't a club out there that doesn't appreciate the impact and value of the print product," says Fernandez. "I vividly remember someone who said to us, 'By the time I get home from answering emails and being stuck on my computer, the last thing I want to do is go through another inbox. That's why I like sitting down in a chair and digging into a publication.'"