Primedia Faces Stock Delisting

Publisher falls below NYSE's 30-day criteria.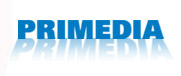 Primedia Inc. said Monday it was notified by the New York Stock Exchange that its average total market capitalization was less than $75 million over a 30-day trading period and  is "below criteria" for its continued listing standards.
A Primedia spokesperson did not immediately return a request for comment.
Primedia said it has until January 2, 2009 to submit a plan "that demonstrates its ability to achieve compliance with the continued listing standards" within 18 months of its original notice. If the NYSE doesn't accept Primedia's plan, the company's common stock would be subject to suspension and delisting.
As of 4 p.m., Primedia's stock was trading at $1.13, up 16.49 percent from the previous close. On October 29, the stock hit a 52-week low of $0.80. Its high was $10.04 last December.
Primedia has notified the NYSE of its intent to submit a plan for the next 18 months, the publisher said.
Through the first nine months, Primedia reported a net income of $27.5 million, plummeting nearly 95 percent from $504.1 million during the same period in 2007. For the third quarter, net income was down roughly 97 percent to $12 million. The falloff was due in part to the sale of Primedia's Enthusiast Media group to Source Interlink in August 2007 for approximately $1.2 billion in stock.
Revenue through the first nine months slipped 2.1 percent to $230.7 million, while Primedia's third quarter revenue dropped 4.8 percent to $76.8 million.
Meet the Author
---