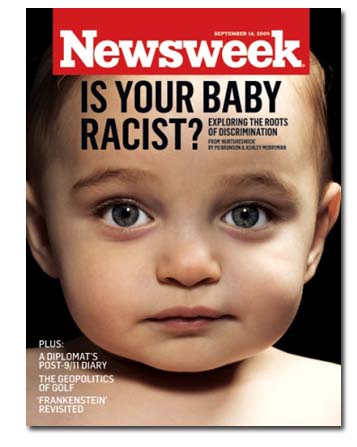 When The Washington Post Co. announced in May that it was putting Newsweek on the block the story obviously stirred up a lot of attention all around the world. The following day, I wrote a post here speculating who might wind up buying the ailing magazine. In response to that, I received an e-mail from a man named Abdulsalam Haykal, a technology entrepreneur who serves as CEO of a Syria-based company called Haykal Media. In the e-mail, Haykal talked about the growing potential of media in the Middle East and said he was pulling together a coalition of investors to put a bid on Newsweek.
It was an interesting e-mail, although I didn't think much more of it until late last month when the rumors about a buyer started heating up again. I asked if he was successful in placing a bid for Newsweek. He finally got back to me last night and said that although he did attempt to place a bid, his e-mail proposal to the Washington Post Co. went unanswered.
Whether or not you or I think that a Middle Eastern media company should or shouldn't own an American icon like Newsweek, Haykal's response was interesting in that Middle Eastern media is growing fast and is looking to make a bigger name for itself. Here's the majority of Haykal's message, reprinted with his permission:
In fact, we tried again, with the help of a friend, who is a well-respected American diplomat who has access to [Newsweek senior writer] Elizabeth Weymouth. He passed me the details of two people at Allen Co., and I emailed them but got no reply.  It's not strange, as Newsweek is a "national treasure" like Harman said. Our aim in Haykal Media, and that of the group of investors with me, was to help the Arab Middle East have a voice in international media, contributing to a more balanced perspective in the world. Also, the media market in the Middle East is growing fast, and international media companies are eying the region. It was a perfect moment for us to think of this opportunity, and the risk seemed justified. However, I expected with a reasonable amount of sympathy that the Washington Post wouldn't sell to a non-American group, let alone an Arab group led by a Syrian media company. It will sound like selling Aljazeera to Fox News. But it would have been nice for them to get back to me, with a diplomatic or a blunt answer, but I got neither.