Postal Service to Consider Counting Digital Subscriptions

Periodicals group to meet next week.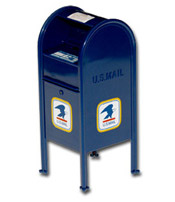 The U.S. Postal Service is considering counting digital subscriptions for Periodicals class qualification—good news for publishers with large numbers of paid or requested digital subscribers.
The USPS Periodicals Advisory Group (PAG) is set to meet in Fort Lauderdale, Florida next week to discuss, among other topics, whether digital subscriptions should factor in to the requirement that states publications must have 50 percent or more paid or requested copies to qualify for the Periodicals class. Currently, the percentage is based on hard copies, which can be problematic for publishers whose readers' interest in digital rises along with postal rates.
A number of proposals outlining guidelines for this new approach have been circulated among publication associations, the postal service and the PAG membership.
Meet the Author
---