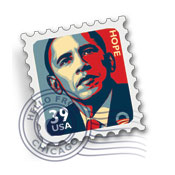 Postal rates for Periodicals, Standard, and First Class are expected to increase about 4 percent this year, according to recent estimates by postal experts.  And the rate could be considerably higher for some mailers.
Based on the announcement earlier this week, prepared by the Postal Regulatory Commission, the Consumer Price Index increased 3.8 percent in 2008, and the average change in rates for those "market-dominant" classes will be 3.976 percent for Periodicals, 3.862 percent for Standard and 3.814 percent for First Class. Plus, the Postal Regulatory Commission can implement some of its "unused rate authority" from last year's rate increases to reach the 4 percent figure.
David Straus, partner at Thompson Coburn LLP and postal counsel to American Business Media, said that his advice to ABM members "has been that USPS will almost certainly make rate design changes in order to more accurately follow cost incurrence." As a result, he expects publications co-mailing in decent-sized co-mail pools will probably see increases at or even below average, as will very large circulation publications that can build and drop ship heavy pallets with finely-sorted mail without co-mailing.
On the other hand, Straus told FOLIO: that publications mailed at origin (without drop shipping), and especially those mailed in sacks, will probably see above-average increases. "We should also remain wary of the threat, which I think is very small, that the Postal Regulatory Commission could direct the Postal Service to pierce the price cap in order to make up all or part of the gap between Periodicals revenue and Periodicals costs," Straus said. "That could result in an average Periodicals increase of more than 20 percent."
However, he believes that the price cap provision of the law governs, and that this won't happen.
For Some, More, Or Less, Than Others
According to a post on the Dead Tree Edition blog, there are a number of factors that could cause some mailers to get large increases and possibly help others decrease postage costs.
For some publishers, the roll-out of the Flats Sequencing System and cost pressures will ensure that more locations get consolidated, making it easier for mailers to increase their drop-ship discounts without spending more on freight. Periodical mailers that already have 25 to 75 percent of pieces in carrier-route bundles will decrease the number of carrier routes by 10 percent, which could boost sortation by 5 percentage points, saving about a half-cent per piece—about 1 to 2 percent of the total postage.
But what may increase costs for publishers? Dead Tree suggests that USPS might increase the minimum size of a carrier-route bundle from six pieces to 10, putting it in line with Standard flats—that would increase some mailers' costs by two cents per copy. Additionally, postal officials realize that 2006's rate increases for Standard flats (mostly catalogs) have contributed to a rapid decline in volume. Because of this, the USPS may charge Standard letters (direct mail) a more than average in order to give lightweight Standard flats a break.