The United States Postal Service (USPS) delivered coal to magazine publishers to welcome the New Year.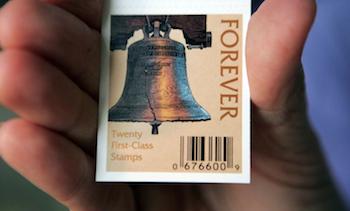 The Postal Regulatory Commission (PRC) approved a two-year 6-percent service rate increase for all bulk mail, periodicals and packages, effective Jan. 26.
This legislative move is one the USPS has been trying to push through governing bodies since September 2013 much to the displeasure of magazine publishers who claim the additional financial burden is one the industry cannot bear.
See Also: Magazines Ready Offensive as Possible Exigent Rates Near

"This is a counterproductive decision by the PRC and it does nothing to fix USPS's systemic problems," says Mary G. Berner, president and CEO of the MPA—The Association of Magazine Media, in a press release about the rate change. "It will drive more customers away from using the Postal Service and will have ripple effects through our economy—hurting consumers, forcing layoffs and impacting businesses."
Consumers themselves will not face an immediate financial burden as forever stamps, first-class postage price-capped regardless of current rates, are available for purchase at the current $0.46-rate until Jan. 26. After, first-class single-piece letters will require a $0.49 stamp.
All this rate-hike controversy originates from one central problem: the USPS's inability to maintain financial solvency. The exigent 6-percent rate increase on periodicals is only allowable thanks to "exceptional or extraordinary" circumstances aligned against the USPS. The USPS filed for a 5.5-percent rate increase in 2010, but was denied by the PRC. In September, the expectation was they would ask for a potential 10-percent rate jump.
The 6-percent exigent rate increase is more than triple the rate of inflation, capped by the Consumer Price Index, a near constant since the passing of the Postal Accountability and Enhancement Act in 2006. While direct mailers, especially subscription-based periodicals will contend with that new burden, it will only be for the next two years. The rate hike is not permanent.
"Making this increase a 'surcharge' is a small comfort to our members, who will have to start paying in late January," says Berner. "We will carefully review the PRC's decision before deciding whether to appeal it in court."
The USPS, which says it lost $5 billion through Sept. 30, 2013 and $15.9 billion in 2012, claims it desperately requires these rate increases as the business has struggled for years, as mail volume decreases have been rapid and consistent. Since 2006 the USPS has also defaulted on three congressionally required payments of $5.6 billion annually to cover future retirees' health care costs.