Popular Science Creates Digital Bellyband for Its Tablet Edition

Readers must touch the band to 'break' it and access the issue.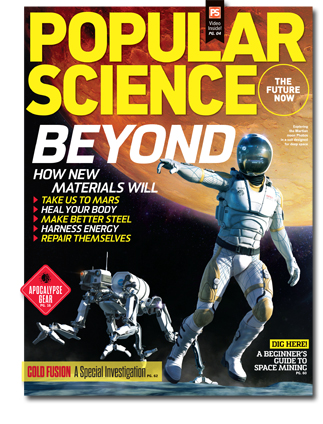 The bellyband—an advertising device that's about as traditional as you can get—is getting the digital treatment at Popular Science. The November issue of the magazine's Mag+ tablet version will feature a digital bellyband that readers have to engage before they're able to access the contents.  
Publisher Steve Grune says the team had been looking for unique advertising opportunities that offer an alternative to display ads and videos. A digital bellyband mock-up was created and shopped around on sales calls.
The prototype, when touched, dissolved to allow the reader to gain access to the rest of the issue. "You have to touch and engage with the bellyband," says Grune. "Every time you came back to the cover the bellyband re-established itself—it's a re-engaging bellyband."
BASF, a longtime Popular Science print advertiser, saw the demo and was willing to sign on as a launch partner for the new creative device.
Since the tablet version of Popular Science, which has about 70,000 paid subscribers on the iPad version, often features an animated cover, the November issue's cover will animate and then morph into a display ad for BASF and then finish as a bellyband across the cover. Readers touch the bellyband to dissolve it. The whole process repeats when readers re-engage with the magazine.
"Initially when it came up it seemed a little strange," says Grune, "but then we realized that we have great concepts in print that when you apply creative solutions in digital it becomes much more interactive and useful."
Grune declined to offer details on pricing, but says it's at a higher CPM than the regular tablet edition ads. "If you analyze it on a straight CPM basis you wouldn't be able to justify it as you would on a print buy," he says. "It's not a huge out-of-pocket, but it is a higher CPM. Some marketers out there want to pay that to learn and figure all this out."
Meet the Author
---