Popsugar Launches Real-Time Consumer Insights

Also acquires ecommerce platform.
Consumer insights reports aren't new, but Popsugar's latest data platform introduces a real-time component for marketers and media buyers looking to hone in on its audience.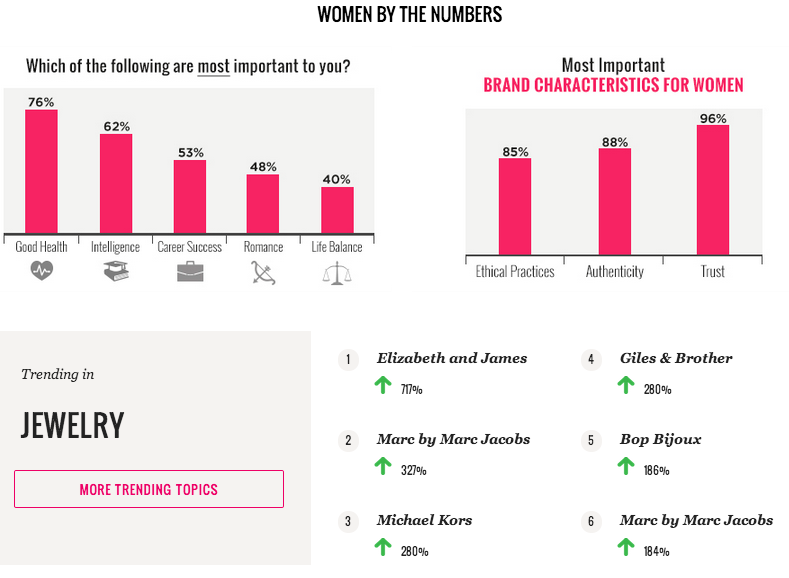 The women's lifestyle network unveiled Popsugar Insights on Wednesday, combining content consumption, social sharing and retail data from its own sites, with proprietary research and commentary. As market cycles continue to compress though, it's the sortable, moment-by-moment trend information that could prove most valuable. Popsugar gets more than 21 million unique monthly visitors to its collection of sites.
The company brought on Rob McLoughlin, now VP of consumer research at Popsugar, to oversee the project and an expanded consumer insights division.
"We influence around $750 million in sales on an annual basis so it's a really rich source of consumer shopping data," McLoughlin says, referring to the company's ecommerce effort, ShopStyle. "Combined with the content consumption and social data, that gives us a full perspective on the content women are consuming and the retail products they desire."
"I've never been in a situation where a client wasn't seeking more information," he adds.
The site lets users sift through trending topics and products across its content and retail properties, while providing in-depth analysis on a quarterly basis.
McLoughlin says the overriding goal is to educate the marketplace, but admits Popsugar stands to benefit from a sales perspective. There's no formal connection between the two sides at this point though.
"Hopefully, people [will be] associating the strength of our ideas, with the strength of our offerings," he says.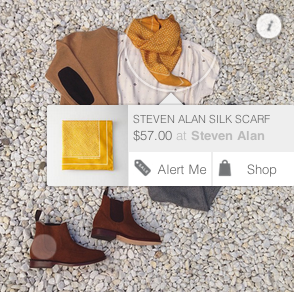 Popsugar Acquires Ecommerce Tech Platform
The company also announced that it's acquired PICT, a software provider that will allow Popsugar to overlay ecommerce features directly onto its photos. Terms of the deal were not disclosed.
For Popsugar, it's an attempt to bolster a retail platform that already influences almost three-quarters of a billion dollars in sales annually. PICT will be integrated into that platform, ShopSense, according to the release.
ShopSense serves as both Popsugar's back-end to its own ecommerce portal, ShopStyle, and is also licensed out to other sites. Participating brands—ShopSense lists more than 400 partners on its site—pay for click-throughs.
"We are committed to investing in the best technology and talent, and this acquisition in PICT allows us to accomplish both," says Brian Sugar, founder and CEO of Popsugar, in a statement. "By seamlessly converting content into commerce, PICT will become a valuable asset within the ShopSense platform, which helps publishers, bloggers, and developers to monetize their fashion and lifestyle content."
Meet the Author
---