A Ponzi Lawsuit That Sounds Like a Scam

Case against Entrepreneur laughable.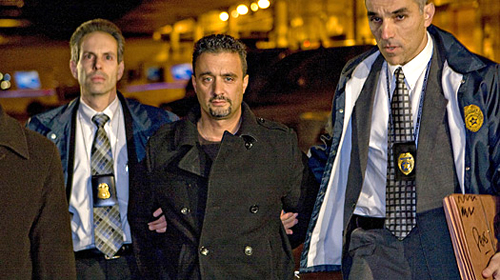 Last May, Entrepreneur put Agape World, a Hauppauge, New York-based company, on its "Hot 100" list of fast-growth businesses.
In January, federal agents executed warrants on Agape's offices, and Nicholas Cosmo [above], founder and owner of Agape World, was arrested and charged with a $370 million mail fraud. According to Time.com, it appeared Cosmo was running an alleged Ponzi scheme, similar to that of Bernie Madoff.
Earlier this month, a group of 87 investors (which may or may not include the actor Vincent D'Onofrio) filed a $178 million lawsuit against Entrepreneur, alleging the magazine misled them by putting Agape on its "Hot 100" without checking them out thoroughly.
Entrepreneur is no stranger to legal battles, many involving the use of the word "entrepreneur," for which it holds a trademark and doesn't mind flexing its legal muscle against other companies that use the word in their names. (Which, to me, would be like Time suing Rolex.)
This lawsuit, however, sounds like a scam.
That Entrepreneur should be responsible for investments made in a company that's found to be fraudulent is laughable. Should investors sue Fortune because GM was ranked number five on the Fortune 500? Should I sue Sports Illustrated for picking the Mets to win the World Series when they crumble in September, and I lose my shirt in Vegas?
Of course not.  
According to the suit, Entrepreneur "did not attempt to verify the information it received from Agape, at no time did Entrepreneur visit Agape headquarters."
How about those 87 investors try doing their own homework? And use something other than Entrepreneur?
Click here to read FOLIO:'s report on the suit. Click here for a PDF of the lawsuit. And click here for background on the federal case against Agape.
[IMAGE: Time.com]
Meet the Author
---