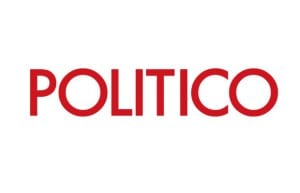 Politico has named Poppy MacDonald president of the brand's U.S. operations, effective in September. MacDonald will report directly to Politico owner, chairman, and CEO Robert Allbritton, and publisher and founding editor-in-chief John Harris.
"Poppy MacDonald has a keen understanding of the mission of Politico and we're thrilled that she's agreed to lead our domestic efforts as we enter the next phase of growth," said Allbritton in a statement. "Poppy has a proven record of success at the helm of major publications and companies, and will be a bold, thoughtful, and team-oriented leader for our U.S. operation."
MacDonald previously served as executive director of Politico Pro, from August 2010 to May 2011. She will rejoin Politico from National Journal, a division of Atlantic Media, where she served as publisher and president, and played an integral role developing and growing the brand's membership business.
In a staff memo, Michael Finnegan, Atlantic Media president, announced that Kevin Turpin will succeed MacDonald. Over the past 11 years, Turpin has held a variety of roles at the publication. Most recently he was National Journal's senior vice president for strategy and operations, leading the brand's new product development and research teams.
MacDonald's appointment comes in the wake of several high level departures at Politico, which began with Garret Graff, then editor of Politico Magazine, who left in October of last year.
In January 2016, CEO and editor Jim Vandehei, chief political reporter and "Playbook" correspondent Mike Allen, chief operating officer Kim Kingsley, chief revenue officer Roy Schwartz, and EVP Danielle Jones announced they would leave the brand after the presidential elections. Vandehei, Kingsley, and Jones actually left the company in April. In July, Politico announced Carrie Budoff Brown will succeed Susan Glasser as editor in November.
Additionally, Peter Cherukuri, Politico's EVP for audience solutions and president of brand journalism studio Politico Focus, revealed today that he is leaving the company. He is joining tech startup Incubator 1776 to serve as president and chief innovation officer.