Pocket Reveals Top Stories, Publishers of 2013

The save-it-for-later service tells which content readers liked most.
The save-it-for-later software service Pocket has released a list of the "best" content from 2013.
Pocket's 10 million users saved more than 450 million items (from articles and videos to memes and gifs) from across the Web this year, and Pocket looked at which were saved most, as well as which actually got read and shared.
Traditional publishers took most of the spots, but there was a definite leveling of the playing field, Pocket says in a blog post. Out of 150 items on their "best of" lists, 24 of them—16 percent—were from "less well-known places like personal blogs."
A few brands also managed to strike gold with audiences—7 items from corporate blogs made "best of" appearances.
Top publishers were a mix of share-happy sites like YouTube, Lifehacker and Tumblr, and news sites like the New York Times, The Guardian and BBC. Tellingly, tech domains had a big presence too—The Verge, Gizmodo and Engadget were all in the Top 10.
Pocket also gave a special shout out to blogging platform Medium as the breakout publisher of the year. The site was non-existent until late 2012, but became one of the most-saved sources of content on Pocket in 2013.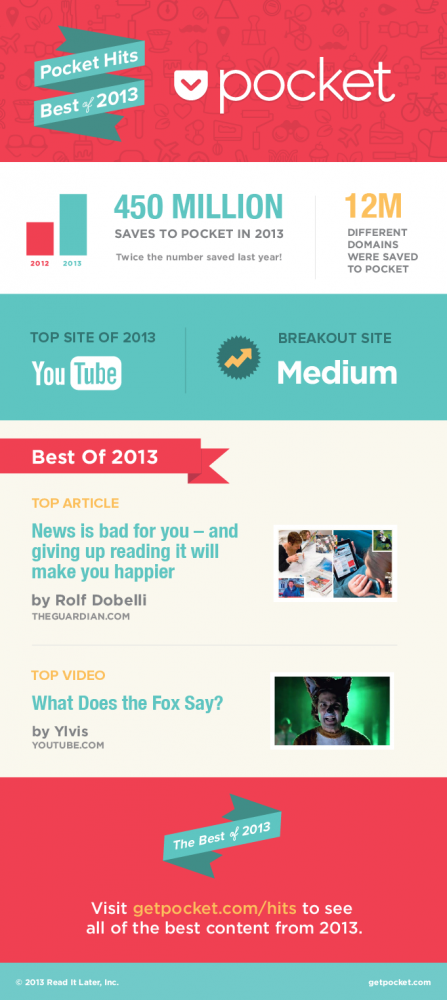 Meet the Author
---