Playboy Names Ex-Maxim Editor Digital SVP

Jimmy Jellinek to direct magazine's online, mobile content.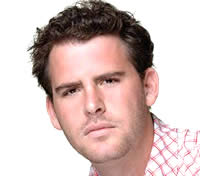 Playboy today named Jimmy Jellinek, the former editor of Maxim, as its senior vice president of digital content, digital media, a newly-created position. Jellinek will report to Tom Hagopian, division executive vice president and general manager, digital media, and will be based in New York.
He'll begin work on September 2.
Jellinek—most recently the VP of entertainment and programming for Heavy.com—was replaced at Maxim by Jim Kaminsky last August, shortly after the $240 million sale of Dennis Publishing to Kent Brownridge, a former Wenner Media executive, was finalized.
Prior to Maxim, Jellinek served as editor-in-chief of Maxim sibling Stuff, editor-in-chief of Complex and in various roles at FHM. He began his career in publishing at Details as an editorial assistant.
Jellinek's hiring comes at a pivotal time for the company as Playboy shifts its resources online and tries to translate its iconic brand to the digital arena.
Meet the Author
---