Playboy Hires Advisors for Hefner Buyout Evaluation

Still no definitive decision on founder's stock purchase offer.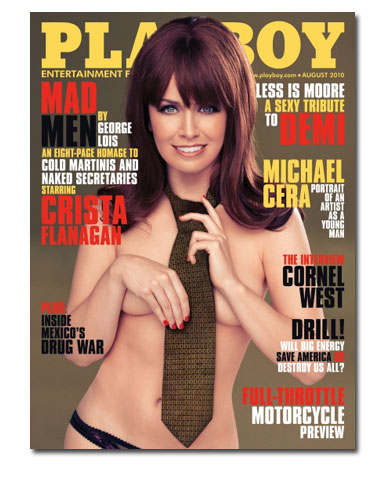 The two-person special committee that was formed recently to evaluate Playboy Enterprises founder Hugh Hefner's offer to take the company private has retained Raine Securities LLC as its financial advisor for the process.
In addition, Playboy has named Kaye Scholer LLP as its legal advisor, the company announced Tuesday.
In July, Hefner offered to purchase all of Playboy Enterprise's outstanding shares of Class A and Class B common stock at $5.50 per share in cash. Hefner currently owns 69.5 percent of the company's Class A stock and 27.7 of its Class B stock.
Last month, the company appointed two members of its board of directors to head a special committee to evaluate Hefner's offer. The two directors who make up the committee are Arnold & Porter law firm counsel Sol Rosenthal and global investor Kai-Shing Tao, who was elected to the board in May.
"The special committee reiterates prior cautions to PEI's stockholders and others considering trading in its securities that no decisions have been made by the board of directors or the special committee with respect to PEI's response to the initial Hefner proposal or whether this or any other transaction is in the best interests of PEI and it stockholders," the company says. "There can be no assurance that any definitive offer will be made, that any agreement will be executed or that this or any other transaction will be approved or consummated."
In August, PEI reported a $6.4 million net loss through the first six months of 2010, compared to a $22.4 million loss during the same period last year. The domestic magazine generated $17.3 million in revenue (down from $29.9 million during last year's period) while digital pulled in $16.5 million, down slightly from $18.2 million.
Meet the Author
---