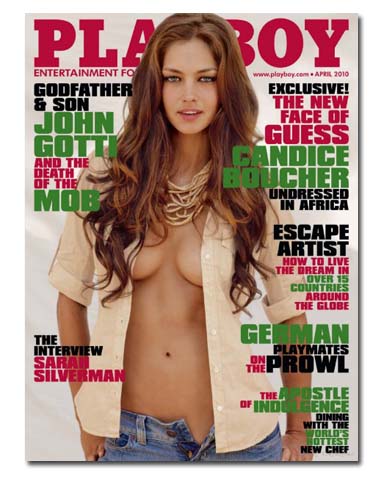 SEE ALSO: Hefner: 'I'm Buying, Not Selling'
Hugh Hefner, the man who launched Playboy magazine in the early 1950s in Chicago, has made a formal offer to take parent company Playboy Enterprises private.
In a letter to Playboy's board of directors, Hefner offered to purchase all of the company's outstanding shares of Class A and Class B common stock. Hefner currently owns 69.5 percent of Playboy Enterprise's Class A stock and 27.7 of its Class B stock.
Hefner offered to purchase the shares at $5.50 per share in cash.
In association with the offer, Hefner indicated that he plans to partner with investment firm Rizvi Traverse Management, which already has taken steps to secure the required funding for the proposed deal.
"In the proposal letter, Hefner advises the board of directors that out of Hefner's concerns for, amongst other matters, the PEI brand, the editorial direction of the magazine and PEI's legacy, Hefner is not interested in any sale or merger of PEI, selling Hefner's shares to any third party or entering into discussions with any other financial sponsor for a transaction of the nature proposed in the latter," Playboy says in a statement.
UPDATE: Marc Bell, CEO of Penthouse magazine parent FriendFinder Networks, tells FOLIO: that the company is planning to place a bid to acquire Playboy magazine as well. He declined to get into specifics about the potential offer but says he plans to submit something "within the next few days."
Playboy says that its board of directors will consider the offer and that if the proposal does in fact move forward, the board will form a special committee of independent directors to consider it.
Late last month, the company said it was "downsizing its organizational structure" again in another step toward becoming a "brand management" company. During the first quarter of 2010, Playboy Enterprises reported a net loss of $1 million compared to a $13.7 million net loss during the same period last year.