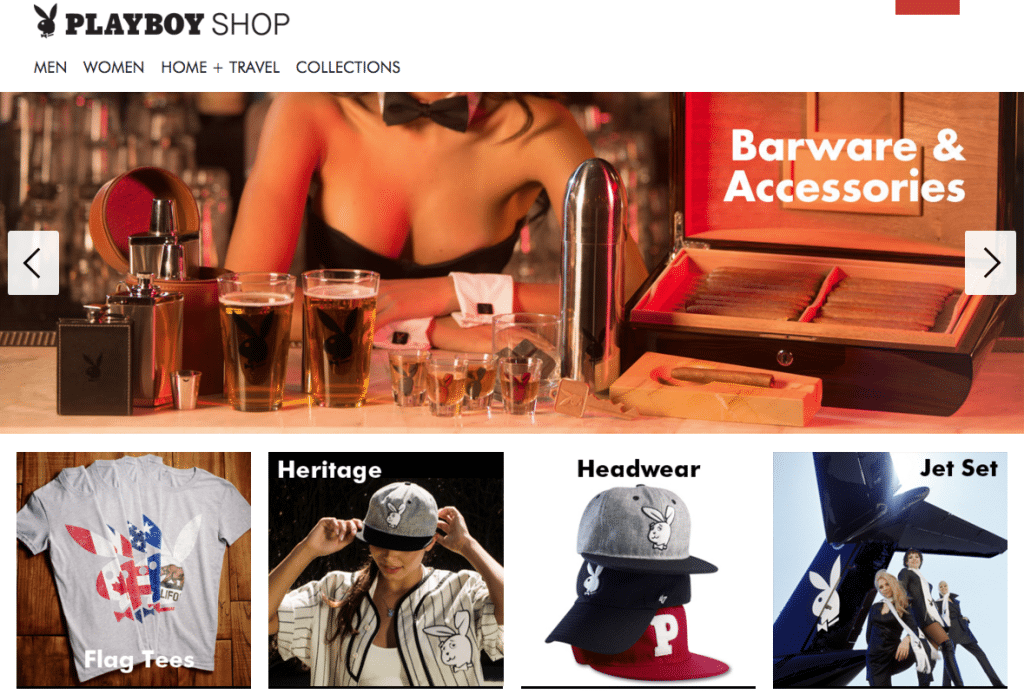 Playboy has unveiled a new e-commerce site as part of its continued rebrand. The project, simply called thePlayboy Shop, follows the announcement last month that the February 2016 issue would be the last to feature nude models. The brand has also been directing its digital content toward a more safe-for-work, GQ-style market position for some time.
Playboy's logo licensing raises approximately $50 million in revenue yearly (with most of it profitable on a global level).
In 2014, Playboy generated $1.5 billion in annual retail sales across the globe.
The Playboy Shop is the brand's second e-commerce attempt in recent years. It launched a currently offline e-cigarette shop called Playboy Vapor in 2014. An earlier effort called the Playboy Store enjoyed strong online sales in the 2000s, but became tied up in legal and rights issues with its former e-commerce services provider eFashion Solutions.
This latest go at the e-commerce market rides heavily on the hopes that the company's rabbit iconography will be a hit with millennial shoppers. The product line is a mixture of clothing and accessories for men and women, and a variety of expectedly cheeky gifts, among them an "I Read It For The Articles" pillow for $97.
The new initiative was overseen by Scott Killian, a former executive at sports retailer Fanatics who was brought on to build new e-commerce initiatives for Playboy. According to Fast Company, Playboy Enterprises CEO Scott Flanders said 2,000 products were sold at the launch of the site.