Playboy Enterprises Accepts Hefner Buyout, Will Go Private

Deals is for $6.15 per share; CEO Scott Flanders retains position.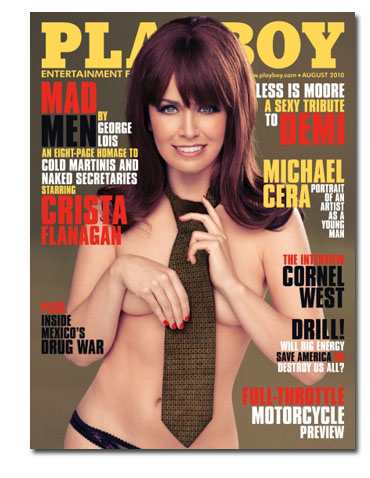 About six months after Playboy founder Hugh Hefner offered to take Playboy Enterprises private at $5.50 per share, the company has accepted an offer of $6.15 per share from Icon Acquisitions Holdings L.P., a limited partnership controlled by Hefner.
The price represents an $18.3 percent premium over the closing price on Friday, January 7, and a 56.1 percent premium over the closing price on July 9, 2010, the last day before the proposal was first announced, the company says.
Icon Acquisition Holdings will acquire all outstanding shares of Class A voting and Class B non-voting stock that Hefner and his affiliates do not already own. Hefner currently controls approximately 69.5 percent of Class A shares and 27.7 percent of the Class B shares. Investment firm Rivzi Traverse Management is providing the funding for the deal.
Playboy CEO Scott Flanders, who joined the company in June 2009, retains his position as well as "significant equity investment" in the magazine.
The deal is expected to close before or "shortly after the end of the first quarter of 2011."
Meet the Author
---