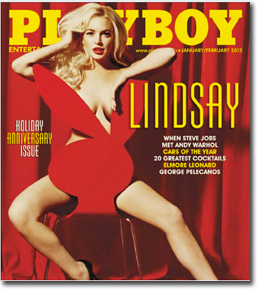 Playboy has announced it will complete its westward shift by closing the company's Chicago headquarters and relocating all departments to Los Angeles.
Ending the company's 60-year residency in Chicago was a "difficult decision," according to spokesperson Theresa Hennessey. "The company's roots began in Chicago, and the city will always be connected to the brand's beginning."
Last month, the company announced plans to move its editorial, art and photo departments, while the human resources, public relations, legal, accounting and information technology teams remained in Chicago to ensure a "seamless transition."
In 2009, the company closed its New York offices and relocated a number of positions to Chicago, while outsourcing its advertising sales, circulation, marketing, production, distribution and other business operations to American Media Inc.'s Publishing Services division.