Planet Out Cuts 33 Percent of Workforce

Following merger, struggling company lays off 80.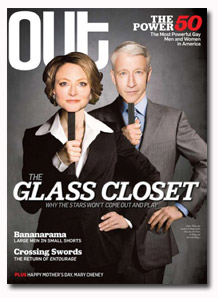 Following its announcement that it would merge with Here Network and Regent Entertainment, financially struggling Planet Out Inc., the former publisher of Out and Advocate magazines, reduced its overall workforce by 33 percent, according to a document the company filed with the Securities and Exchange Commission.
It was not immediately clear exactly how many employees were affected by the layoffs. A spokesperson declined to comment.
However, according to a 10-K document filed last year with the SEC, Planet Out employed 237 full-time and eight part-time staffers as of December 31, 2007. If those numbers were still accurate, as many as 80 were laid off.
"These companies [Here and Planet Out] do a lot of the same things and we will rationalize that quickly," Here founder and CEO Paul Colichman said during a conference call Monday.
As part of the agreement, Here Networks and Regent will contribute at least a combined $4.7 million into the newly-formed Here Media Inc. and Planet Out will become a subsidiary. The merger is expected to close before the second quarter.
In April, Planet Out sold Out and Advocate to Here for a reported $6 million. The company's Web portals—gay.com and planetout.com—were not part of the initial deal.
Through the first nine months of 2008, Planet Out reported a net loss of $43.1 million, compared to a loss of $14.1 million during the same period in 2007.
Meet the Author
---