Pitchfork Media Fades to Film With The Dissolve

The pure-play publisher is rolling out its new site in July.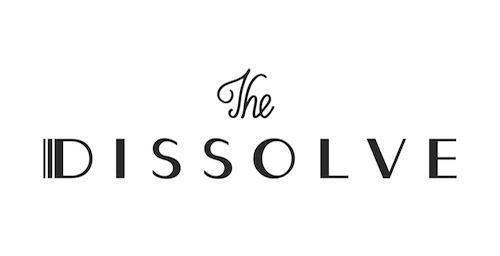 The alternative music site, Pitchfork, recently announced that it will launch a sister film site in July titled The Dissolve. Former A.V. Club editor, Keith Phipps, along with support from Pitchfork Media president, Chris Kaskie, conceived the new venture.
Phipps and Kaskie imply that the decision to expand was motivated by an evident hole in the market, and acknowledgment that there was a demand for a comprehensive film site.
"We want it to be a place for people who are passionate about films to gather and talk," says Phipps, who will serve as editorial director.
"We have been working at being the best music publication in existence for a long time. Music has always been our focus and whenever we are asked why we don't get into other things the answer was always because we are not the experts on those sorts of things. But once Keith and I started talking and figuring out what could be possible, the teams that could be in place, and the philosophy and ethos, it was all very much in line with what Pitchfork does," Kaskie adds.
Pitchfork and The Dissolve will operate independently with their own "rules." The new site is being built from scratch, and is not intended to look like a Pitchfork vertical. However, the two discrete spaces will share some common elements, like designers, development and sales teams. Still, despite their independence, Phipps says, "they will be highly complementary sites. If you are a film person that wants to read about music and vice versa it will be a very nice relationship. It's the passion and intelligence of Pitchfork's music writing that were going to try and match," he says.
Quality content has been cast as the ultimate strategy for Phipps and Kaskie. And while both concur that hitting numbers is crucial, they are hesitant to identify targeted benchmarks prior to launch.
"The goal is less about how big we get and more about how good we get. There is no real quantifiable factor for that. So we haven't pinned down any numbers because the goal is really to just create the best content possible. If we do good enough work we feel like the audience will come and that's the audience that we want," Kaskie says with Phipps adding "we have to nail it on everything we do."
The company is very serious about carrying on its reputation as an innovator and an organization that's built and maintained a trustworthy model in the digital space. And although specific benchmarks have not been laid out, Kaskie says, "Within the first year we expect to be a sustainable business if not profitable with a significant audience."
Both Phipps and Kaskie agree that The Dissolve will continue to evolve after its launch. Specifically, they are eyeballing ways to integrate video on the site. Nevertheless, the primary objective is to grow carefully and provide content that keeps readers focused.
Meet the Author
---