Philip Charles-Pierre

vice-president of digital media, Guideposts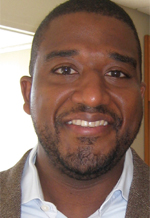 Charles-Pierre's efforts not only included a redesign of Guideposts.com that dramatically increased traffic, but an overhaul of the brand's digital strategy.
It's amazing how altering some fundamental aspects of a Web site can dramatically boost traffic and engagement. Add in a redesign and tightened strategic focus and the results can be flat-out jaw-dropping. Following the launch of a re-engineered Web site in early 2009, Guideposts.com (a companion site to Guideposts Magazine, dedicated to faith and inspirationals) increased its traffic by almost 1,000 percent.
Guideposts hired Philip Charles-Pierre in January 2008 to not only head up its digital media strategy but to redefine it."There were three goals," says Charles-Pierre.  "How do we broaden our audience, how do we create more engagement and how do we continue to drive revenue from that audience."
Critical to achieving those goals was a new focus on audience measurement. "From a measurement perspective, we had always measured unique visitors, but we really started to measure to understand how we were succeeding—total visits, return visits, engagement metrics such as e-mailing articles and printing articles and how many more people were submitting stories," says Charles-Pierre. "It became not just about how much traffic, but what kind of traffic and did it become more engaged."
Social media became a big part of Charles-Pierre's strategy to raise the profile of the Guideposts brand among the younger set. The average age for the magazine is 56, says Charles-Pierre, yet Web site visitors averaged about 10 years younger. Guideposts started Facebook and Twitter accounts and started seeing results right away. By December 2009, for example, Guideposts fans had increased 43 percent over November and interactions increased 50 percent over the same period.
At the end of the day all this measurement helps define opportunity. Now, Charles-Pierre can begin testing ad CPMs, internal banner performance and conversion rates. "It helps us understand how we're driving revenue back to the organization," he says.
VITAL STATS: After Philip Charles-Pierre completed an overhaul of Guideposts.com, the site's traffic shot up almost 1,000 percent.
BACK TO THE 2010 FOLIO: 40 MAIN PAGE 
Meet the Author
---