Peter Sprague

CEO | Premier Guitar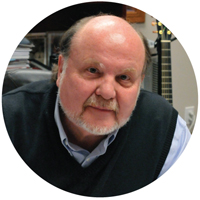 While many publishers struggle to find the balance between free and paid content offerings, Premier Guitar CEO Peter Sprague has managed to create a synergy between its distinct media platforms.
"We're building an audience for memberships, subscriptions, and concerts," Sprague says. The guitar enthusiast content comes in the form of a monthly paid print magazine, a free weekly e-newsletter with 60,000 opt-ins (domestic and international traffic sees 25-30 percent readership across all platforms), a Web presence approaching 11 million page views from 400,000 unique users, and events, both live and virtual.
Bucking the pervading trend, ad space across its platforms is up 33 percent for the first quarter of 2009, despite a 22 percent rate increase from 2008.
Premier Guitar has built a 30,000 paid circulation from the ground up over the past two years, with zero direct mail and single copy sell-through of 70 percent. Its digital edition, available for free online, averages about 50 sign-ups per day. "We make all current and archival content freely available through our various electronic platforms, and have successfully experimented with 'name your own price' subscriptions," he says.
Its online content, clearly a boon for the media company, sees over 29 pages viewed per visit. With its venture into the arena of gear review video publishing, they have posted "about 400" guitar gear reviews on premierguitar.com, and have seen 2.2 million views in that time via premierguitar.com, YouTube, Blip.TV and MySpace. "The gear review in print just doesn't do the job, so we provide a link in the magazine to the video review," says Sprague.
Premier Guitar is still seeking to turn a profit, but Sprague is confident that they will.
"So much consumer publishing and b-to-b publishing is dictated by advertisers. We don't play that game. At the end of the day, if you don't win the hearts and minds of your consumer, you've got nothing."
VITAL STATS: Premier Guitar's ad space is up 33 percent for the first quarter of 2009, even after a 22 percent rate increase over 2008.
Meet the Author
---