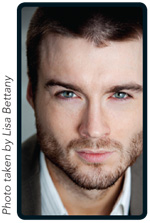 The super-popular social-media blog represents a new kind of old-school media company.
With the rise of social media came the rise of a new type of media company, one where the information served was produced in the blog style and where information flowed from producer to consumer and back again not via phone or e-mail, but via Twitter, Facebook and other social media.
One of the most successful of these companies, at least measured by traffic, is Mashable. Founded in Aberdeen, Scotland, in 2004 by the then-19-year-old Pete Cashmore, Mashable is one of the largest sites on the Internet, with 2.2 million followers on Twitter, 439,000 fans on Facebook and Web site traffic in January of 42 million pageviews and 12 million unique visitors.
Mashable was founded, says Cashmore, as a blog about the Web. "I saw this tech thing and wanted to get into the Web. We were very, very under-resourced at the start, and one of the things we wanted to do to counteract that was to really engage in a community."
From those humble beginnings Mashable has become an enormous influencer in the tech news and social media worlds, covering the years-long explosion of innovation that shows no sign of abating soon. Importantly, Cashmore says, the site has expanded beyond tech coverage into an array of more consumer-oriented fare. "This is a demographic that is more than about just tech," he says. "We focus on the person who is very digitally connected. They might be a digital person at a tech company, but they might just be a digitally-connected person, and they're very influential among a large group of people. What that means for advertising is that our site is not just for a tech advertiser. We're not purely a tech site."
Still, Mashable is in significant ways an old-school media company, which makes it an especially relevant model for magazine-based media companies. It has a staff of journalists and salespeople (the site's masthead includes 37 employees or contributors) and it generates revenue through advertising and live events. What's different is its singular, online-first approach and its focus on social media not just as a market to cover but also as a communications vehicle. Try finding an e-mail address on the Mashable site.
VITAL STATS: Mashable has staggeringly massive traffic, with 12 million unique visitors in January 2011.