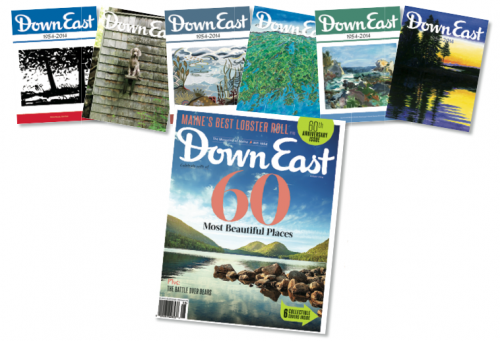 Down East, a magazine serving the state of Maine, is celebrating its 60th anniversary this year. The brand is honoring the occasion with a special 6-cover August issue backed up by a gala event that will auction off the original cover art created by local artists. Bob Fernald, Down East's president and CEO and a member of CRMA's board of directors, spoke with FOLIO: on the brand's anniversary celebrations, its evolution, the broader state of regional publishing and the market's persistent print-first business model.
FOLIO: Congratulations on your anniversary. What are you doing to celebrate?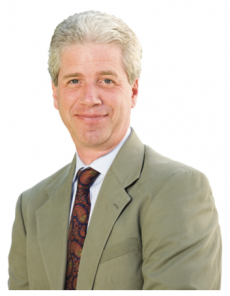 Bob Fernald: When we were trying to figure out how to celebrate the 60th, after a while it became clear that we wanted to give back to the community that sustained us. So we contacted six prominent Maine artists [William Wegman, Alex Katz, Angela Adams, Barbara Ernst Prey, Eric Hopkins and Renée Bouchard] and each one of them donated a work of art and so we're going to have a raffle for the benefit of six charities that each artist has selected. And Down East is guaranteeing a minimum of $10,000 to each one-so six local charities, $60,000, 60 years. And then, we're producing what I think is going to be the best issue of Down East magazine, it's the 667th issue. Each one of these works of art is going to made into a commemorative cover and our printer has figured out a way to include all six covers on cover stock in every single issue of the magazine.
FOLIO: What are some of the differences with the brand today from what it was like just a few years ago? How has the magazine evolved as a business?
Fernald: In years past, there was less competition and the whole general pace of the business was slower. Now, everything happens very quickly.
What is interesting is some of the decisions that were made back during the founding of the magazine-paid circulation and accepting advertising-those are the things that have sustained the business to today. I'm a big believer in paid circulation. Aside from the fact that it keeps the editors honest, if one revenue stream suffers (advertising) then you have another revenue stream that hopefully can shoulder more of the weight. And that definitely happened with us.
FOLIO: It's interesting that you say that, because during the recession, other segments of the magazine market were not as lucky. Not only were subscriptions down, but advertising was down, too.
Fernald: Another big change between the past and today is the amount of competition has skyrocketed. We have direct competitors, there are two other regional magazines in the state, but then there are all the other possible channels. So whether it's online or TV or cable, you name it, ultimately people view advertising as a commodity and so when you have a glut of supply the pricing is affected. The pricing that people are able to command today is probably a shadow of what it was before and I think that's the same case across the industry.
FOLIO: Did the hyper-local digital publishers very cut into your market?
Fernald: No, the national versions of local media never worked well here because the market is so small that it wasn't cost-effective for them. However, locally grown versions of the same thing cropped up, but ultimately it's hard to make a living off of doing a small, one-man website in a place like this.
FOLIO: How is your circulation doing?
Fernald: We're holding steady or growing slightly. Down East is 90,000, Shooting Sportsman is 32,000, Fly Rod and Reel is 23,000. They are slowly growing. And that's the way they've been for the past five years. The thing we have made changes to, in terms of our circulation model, is we have wiped out agency business. Advertisers weren't willing to pay for it, frankly. It's expensive and they don't deliver a lot of response to the advertisers and the numbers were meaningless. The copy costs were a big expense that we cut out.
FOLIO: How have you diversified beyond ads and circulation revenue?
Fernald: One of the things that
is a little bit different in Maine
than the other metropolitan areas is Maine's biggest DMA is really only 450,000 people. Portland is a city of 50,000. So it's hard to have a lot of big events and be able to
charge significant dollars. Instead, we are mostly advertising and circulation and then we do some events. And we do websites and digital pubs. All of the other things really only represent about five percent of revenue.
FOLIO: It seems the regional market is a little more immune to the downward trends we see in other parts of the magazine world. What's your perspective on that?
Fernald: The strategic advantages that regional magazines have are two-fold. One is we're on the ground, right in a local market.
And so we know what's going on with our local advertisers and we are looking for dollars that are an order of magnitude smaller than what big national advertisers are looking for. The second thing is our brands are often synonymous with a region. Our brands are uniquely positioned to dominate local marketplaces. It's in a way that other media just can't do, whether it's TV or a website or even a newspaper.
FOLIO: Digital, in the context of the city and regional publishing market, has been much slower to develop than in other publishing verticals. Why do you think that is?
Fernald: At the last CRMA event, a bunch of us talked about that and most people think web sales have either plateaued or they're declining. I was looking at the statistics from the last CRMA survey and it was only about 3 percent on average.
Aside from that, we do digital and events, but that's just dabbling around the sides of what the real core revenue streams are. So for us, a 3 percent increase in our average yield per page of advertising will have tremendous impacts, as opposed to a 100 percent jump in our online sales.