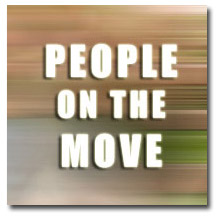 The Woman of King—the reincarnation of shuttered King magazine—has named Sean A. Malcom editor-in-chief. Malcom previously served as King's lifestyle editor.
CurtCo Media appointed Gary DeSanctis associate publisher of Robb Report. Most recently, DeSanctis served as publisher of ShowBoats International, and formerly served as publisher of Yachting and Motor Boating magazines.
Playboy magazine landed a new photo director. Matthew Doyle, who previously served as photo director and chief photographer at Complex, will oversee photo acquisition for the magazine as well as acquisition and quality judgment on still photography across Playboy Enterprises. He reports to founder Hugh Hefner and art director Rob Wilson.
United Business Media's Global Trade—formerly Commonwealth Business Media—appointed Gavin Carter executive vice president of PIERS Global Intelligence Solutions, replacing Lenny Corallo. Most recently, Carter served as CIO of UBM Global Trade. The company said Corallo will oversee the transformation of PIERS from a pure data provider to a software as a service (SaaS) business.
D.W. Pine was named art director at Time magazine, replacing Arthur Hochstein, who retired. Previously, Pine served as the magazine's deputy art director.
Hearst announced that a pair of ex-Gourmet advertising-side staffers has joined Marie Claire: Diane DePaul was named associate publisher of advertising and Anne Yost Carroll was named account director.  DePaul replaces Tami Eagle and Carroll replaces Rachel Schauman—both of whom have left the company.
San Diego-based Competitor Group said John Duke, senior vice president of print media, is leaving the company. Executive vice president of media Andrew Hersam will assume oversight of print, digital and sponsorship sales for all of the company's media and event properties, as well as the responsibilities previously handled by Duke. Competitor Group also announced the promotion of TJ Murphy—editor-in-chief of Triathlon and former editor of Triathlete—to editorial director of the company's multisport media publications.
Ascend Integrated Media announced a pair of staffing additions to its business development team: former Penton Media senior vice president Eric Jacobson will focus on incoming business leads from non-profit and charitable foundations while Barry Gordon, who previously served as president and publisher of Monarch Publications International, will handle incoming business leads from federal and state organizations, the company said.