People to Launch Weekly, One-Hour Primetime Series on ABC

People's List, co-hosted by Jerry O'Connell, debuts Saturday, June 11 at 8pm.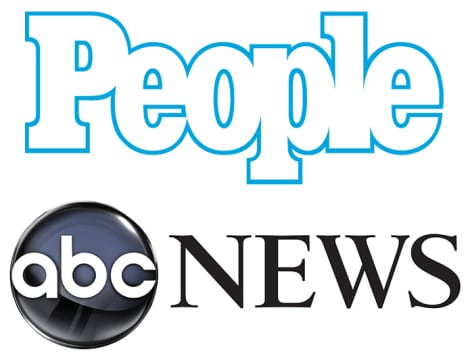 People magazine is looking beyond digital video to extend its brand and is heading to the first small screen—TV. The Time Inc. brand has partnered with ABC News for a weekly one-hour series titled "People's List," which is set to debut on June 11 on ABC during the 8:00 pm ET primetime spot.
The company will not disclose terms of the partnership, however a spokesperson tells Folio: sister site min that Time Inc. will be "hands on" with this project. The company also tells min that clips from "People's List" will be redistributed across Time Inc.'s digital channels as well as promotional extras.
The series will run through the summer and will be hosted by actor Jerry O'Connell and former MTVNews correspondent SuChin Pak. Each episode will unravel the biggest stories in pop culture, entertainment and more. People will also bring some of its existing franchises to television, including Scoop, PeopleStyle, PeoplePets and The Jess Cagle Interview.
In addition to serving as an on-air personality for the program, Cagle, the editorial director of People andEntertainment Weekly, will also serve as executive producer along with Time Inc. EVP and president of Entertainment & Sports Group, Rich Battista.
"This series joins together two of the most trusted media brands in the world—ABC News and People," says Battista in a statement "Partnering on this series gives us the opportunity to present the People brand to audiences in exciting new ways."
"People's List" will be produced by ABC's Lincoln Square Productions. Thus People gains access to ABC's infrastructure and experience in television production, while ABC can leverage People's access and authority in entertainment content.
"People takes us inside the most famous and fascinating lives in the world. From mega-stars to real people facing incredible circumstances, People has been a trusted friend for the biggest events in pop culture history," says Morgan Hertzan, SVP ABC News. "It's one stop shopping for all things pop culture, celebrity and human interest. It's what you'll be talking about with your friends all weekend," adds ABC's executive producer, Danielle Rossen.
Given its summer weekend time slot, rating expectations will probably be conservative. However, in a time of DVRs and on-demand streaming media, this opportunity provides Time Inc. and its partners a larger inventory of high-quality content that can be distributed across multiple channels.
Meet the Author
---