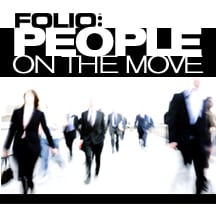 Trusted Media Brands Inc. has promoted Lee Zellweger to publisher of Reader's Digest. Zellweger recently served as the West Coast integrated sales director for the brand.
As publisher, he'll focus on increasing revenue, and managing the sales and marketing strategies for Reader's Digest. Zellweger will still be based in Los Angeles with the brand's sales team reporting to him.

"We are committed to our digital strategy and are experiencing an exciting time of growth," Rich Sutton, CRO of Trusted Media Brands, said in a statement. "As sales director for Reader's Digest, Lee achieved solid revenue growth for the brand, and as publisher, we know his strong leadership style and innovative ideas will continue to support our digital strategy."
Prior to joining TMB, Zellweger was the West Coast corporate advertising sales director for the Meredith Corporation, where he developed and executed cross-platform revenue generation programs. Before he took that role, Zellweger was the West Coast ad director for Us Weekly.
---
Here are the rest of this week's people on the move:
Condé Nast Entertainment has appointed Croi McNamara to the role of SVP of programming for digital video. McNamara most recently served as VP and general manager at Upworthy Media, where she grew monthly video views to more than 300 million.
InStyle has added Sarah Cristobal as executive features editor. She most recently served as editor of Yahoo Style.
David Zinczenko has ended his editorial director consulting gig with American Media Inc., where he repositioned Men's Fitness as a lifestyle brand. His departure at the end of the year was accompanied by restructuring at AMI. According to The New York Post, the AMI restructuring also means the loss of 17 full-time roles. Zinczenko didn't have his contract renewed, and group publisher David Jackson is also out.
Jessica Sebor, VP and editor-in-chief of Women's Running and Aaron Hersh, director of digital media and strategy at Competitor Group, Inc. will expand their current roles with new leadership responsibilities. Sebor has accepted the new position of VP of media, and Hersh will assume the role of associate publisher.
Politico has named Allison Hoffman a national editor responsible for overseeing coverage of the Trump admininstration. She previously worked for Businessweek, and Tablet Magazine.
Pedro da Costa, most recently with the Peterson Institute for International Economics, is joining Business Insider as a senior correspondent.