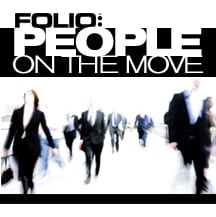 The Cut editorial director Stella Bugbee has announced that Linda Wells will join the Cut as beauty editor-at-large. Wells will write weekly on a range of topics related to beauty, fashion, wellness, and health.

"We've long admired her wit, her style and her ability to get at exactly what readers want to know about. I can't wait for her to bring her sharp, funny takes on everything from eyeliner to outdated beauty standards and which runway trends matter," says Bugbee.

Wells joins a beauty lineup that already includes senior beauty editor Kathleen Hou, and associate beauty editor Ashley Weatherford. She founded Allure magazine in 1991, where she served as editor-in-chief until 2015. Wells started her career as an editor at Vogue and later served as the beauty and food editor at The New York Times Magazine.

The Cut launched in 2012 as New York magazine's stand-alone fashion and lifestyle website, and has contributed coverage to the print magazine since 2014. The Cut has 6.3 million unique visitors per month, and has 3.2 million social media followers across Facebook, Twitter, Google+, and Instagram.
---
Here are the rest of this week's people on the move:
Condé Nast has appointed Evan Adlman head of programmatic for the company. Most recently, Adlman served as VP, publisher development, Americas at PubMatic, where he led the teams responsible for implementing programmatic technology and strategies for the top 100 comScore publishers.
Time Inc. has named Alwar Rajagopalan president of Time Inc. India. Rajagopalan, a finance and accounting veteran, is the former VP of business process services of Tata Consultancy Services Ltd.
Raphael Poplock joins The Players' Tribune as EVP of partnerships and business development. Prior to joining The Players' Tribune, Poplock served as VP of partnerships for ESPN, where he led the global partnerships and cross-platform games businesses.
Christopher Cormier has been named associate publisher at InStyle. He had been associate publisher at Details.
Surface Media has announced the appointment of Stephen Pulvirent as executive digital director. Pulvirent joins Surface from Bloomberg, where he influenced the direction of Bloomberg Pursuits as associate editor.
Cosmopolitan.com has named its new parenting editor, Maressa Brown. Brown was previously lifestyle editor at CafeMom's The Stir.
David Saabye has begun his new role as chief digital officer of ALM. Prior to joining ALM, Saabye held several management positions at the Associated Press, including head of sales and marketing for the iCircular division.