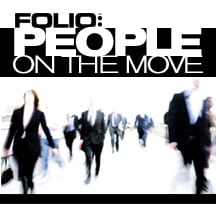 Time Inc. appointed Steve Marcopoto to the newly created position of president, Time Inc. International, formalizing his role during the past year as a consultant. Effective immediately, Marcopoto is charged with expanding Time Inc.'s business portfolio in international markets.
"Steve's expertise and success in growing international operations make him an excellent choice to lead us as we aim to extend our capabilities on a global scale," said Joe Ripp, the company's chairman and CEO.
Marcopoto was previously president and managing director of Turner Broadcasting Asia-Pacific, where he oversaw all programming, original production, business and network development, advertising and distribution sales, marketing and promotion.
Marcopoto said, "I am delighted to be returning to Time Inc. to help drive the diversification and expansion of our best-in-class brands, content and media properties around the world. The digitally fueled growth of the media industry internationally makes this an ideal and exciting time to extend the Time Inc. transformation globally."
---
Here are the rest of this week's people on the move:
Time's Inc.'s HelloGiggles has named Leonora Epstein executive editor. Epstein has nearly a decade of experience as a writer and editor. For the past three years, she worked at BuzzFeed, most recently as deputy editorial director.
Robert Kolker is joining Bloomberg's Projects & Investigations team and will write for Bloomberg Businessweek, as well. Kolker was at New York Magazine for 17 years and is a New York Times bestselling author.
Michelle Lee, editor-in-chief of Allure, has appointed a new leadership team for the brand. Renee Rupcich, previously of Nylon, domino and Men's Vogue, has been named design director. Amanda Meigher, who most recently served as managing editor at Teen Vogue, has been appointed managing editor. Rachael Wang, a highly-regarded fashion stylist who has held positions at Glamour and Style.com, has joined as fashion director, and Jeremy Allen, who has held positions at Bloomberg, GQ and Vogue, has been named senior photo editor.
Kalmbach Publishing Co. has appointed veteran science editor Becky Lang to the role of editor-in-chief at Discover. Lang, a senior editor on the Discover staff since 2013, succeeds Stephen C. George, who will now serve as Kalmbach's VP of content and Discover's editorial director. Lang joined the Discover staff from the Milwaukee Journal Sentinel, where she had served as health and science editor since 2002.
The Atlantic has embarked on a multi-platform expansion of its coverage of Washington politics and policy across TheAtlantic.com, the magazine, video, and live events. The reporting team, which will triple in size, has added Sacha Zimmerman, Nora Kelly, Clare Foran, Priscilla Alvarez, Marina Koren, Andrew McGill, and Michelle Cottle, who join in various editorial roles from National Journal. Five additional editorial hires will be announced in the coming weeks.