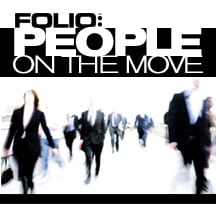 Following its acquisition of Vance Publishing's agriculture and produce assets, Farm Journal Media CEO Andy Weber announced an overhaul of the company's executive management structure.
Steve Custer, formerly EVP and COO, was promoted to president and COO. He will continue to run the day-to-day operations of Farm Journal, a responsibility he's held since first being named publisher in 2000.
Twenty-six-year company veteran Charlene Finck was promoted from SVP, content development to EVP and CCO. She will assume leadership of all incoming Vance assets—such as AgProfessional and Dairy Herd Management—as well as taking charge of a new distribution partnership division known as Content Services.
SVP of finance Joe Matthews was promoted to SVP and CFO, assuming a larger role in the company's M&A strategy.
Finally, Jonathan Burr will join the company as SVP and chief technology officer, a new position. Burr will arrive at Farm Journal Media from Sears' Emerging Technology Group, where he serves as GM and senior director of software engineering. He's held senior software development roles at CrossLoop, Cision, SupportSoft, and Accenture.
---
Bruce Gersh was named SVP of strategy and business development for Time Inc. brands People and Entertainment Weekly, a newly created position in which he will oversee media brand extensions and identify new revenue opportunities. He'll report to Rich Battista, EVP of Time Inc. and president of People and Entertainment Weekly. A veteran TV executive, Gersh most recently served as EVP at ITV Studios America. He's held senior or consulting roles at NBC Enterprises, Disney-ABC Television Group and Fishbowl Worldwide Media, earning an Interactive Television Emmy in 2006 for ABC's online streaming video platform.
Daniel Goodman joined IBT Media as VP, director of marketing operations. In the newly created role, Goodman will report to IBT's CMO, Mitchell Caplan, and will handle strategic business partnerships as well as new revenue streams like event management and data reporitng. Goodman arrives from Y&R, where was director of operations, global growth and intelligence.
Harper's Bazaar named Carrie Goldberg to the new position of travel and weddings editor for HarpersBazaar.com. Goldberg will launch and oversee the two new content verticals, reporting to editor Joyann King. She joins Hearst from Martha Stewart Living Omnimedia, where she was the senior associate fashion editor for Matha Stewart Living and Martha Stewart Weddings.
Johnson Publishing appointed Madison Gray the new digital managing editor for Ebony.com and JetMag.com. Gray arrives from CBS Interactive, where he served as homepage editor for CBSNews.com.
Richard Calkins was named SVP of customer relations at Bauer Media Group USA, a new position within the company. He'll focus on enhancing Bauer's relationships with its retail partners, reporting directly to Herbert Boehle, CEO of Bauer USA. Before joining Bauer, Calkins spent 20 years in various roles at consumer goods giant SC Johnson, holding a number of sales and marketing positions.
Questex appointed two new VP's of business development: Michael Driscoll for Questex Events and Matt Kavney, Questex Digital Media. Driscoll brings three decades of trade show and conference experience to the role, most recently as VP of business development and sales for the National Association of Broadcasters' Content & Communications World Expo. Kavney arrives from SmartBrief, where he spent 13 years managing the digital B2B media company's strategic accounts team.
Jessica Torres was promoted to editor-in-chief of Meredith's bimonthly Spanish-language lifestyle magazine Siempre Mujer. Torres joined Meredith in 2006, and was most recently deputy editor of Siempre Mujer. She'll report to Dana Points, content director of Meredith's Parents network.
Consumer Reports hired Money senior writer Donna Rosato as senior editor. In addition to her more than ten years with Money, Rosato appears frequently as an on-air contributor to CBS This Morning, TODAY, CNN, PBS, and MSNBC, among others. She began her career as a reporter for USA Today.
Megan Greenwell joined New York Media as features editor of fashion and lifestyle site The Cut, a new position. She arrives from ESPN the Magazine, where she was a senior editor. In 2008, Greenwell was a member of the Washington Post staff that earned a Pulitzer Prize for its coverage of the Virginia Tech shooting.
The Daily Dot named 18-year-old William Turton its new cybersecurity reporter. One of TIME's "30 Most Influential Teens of 2015," Turton has been a contributor to The Daily Dot since 2014, reporting on topics such as hacker collectives and competitive gaming. In July, he broke the news of simultaneous but unrelated cyber attacks against Planned Parenthood and New York magazine—stories he apparently stayed up all night reporting.
Bloomberg Businessweek announced three new editorial appointments. Pat Regnier, editor, arrives from Money, where he was an assistant managing editor. Bret Begun, former articles editor at the soon-to-be-shuttered Details, will serve as a new editor of the Etc. section. Max Chafkin, contributing writer to Fast Company and Vanity Fair, will cover the tech industry.