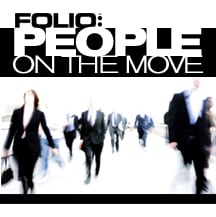 Hearst Magazines has named Michael Hainey executive director of editorial for Esquire and editor-at-large for Town & Country.
Hainey was most recently editor-at-large at GQ. From 2003 to 2015, he was the title's deputy editor where he helped reimagine the brand, guiding the title to numerous National Magazine Awards.
In 2009, Hainey oversaw the launch of GQ.com, and led the digital team for five years. He also led the title into video programming, co-creating the "GQ Rules" video series.
Hainey began his journalism career in New York as a staff reporter for the satirical Spy magazine, and his work has appeared in Architectural Digest, Wired, Condé Nast Traveler, and numerous other publications. He is also a painter, poet and author, best known for his critically acclaimed New York Times bestselling memoir, "After Visiting Friends."
---
Here are the rest of this week's people on the move:
Melissa Harris-Perry has joined ELLE.com as editor-at-large. She's the former host of "Melissa Harris-Perry," which broadcast weekly on MSNBC, and the author of the award-winning book "Barbershops, Bibles, and BET: Everyday Talk and Black Political Talk."
Defense One has promoted Marcus Weisgerber to global business editor. Weisgerber will help develop and lead Defense One's expanding coverage of the defense industry.
Martha Stewart Weddings has named Jessica King senior fashion and market editor. King most recently served as accessories director of MORE before the title was shuttered in February.
Emily Akhtarzandi, managing director of AtlanticLIVE, The Atlantic's events division, has been tapped to oversee The Atlantic's newly created Washington sales office. Since returning to The Atlantic in 2014, Akhtarzandi has been the driving force behind AtlanticLIVE's growth.
Ingrid Abramovitch has been named features director at Hearst Design Group. She had been senior editor/writer at Elle Decor.
Nylon has named Jamie Elden president and CRO. Elden comes to Nylon from Media General subsidiary Federated Media, where he served as CRO and head of entertainment.
Marge Perry has been named contributing health editor at Rachael Ray Every Day. She had been a writer there.