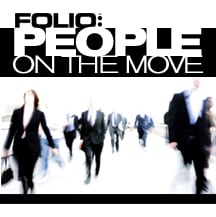 Entertainment Weekly has made several additions to its editorial team, including Erik Jackson who joins the brand as executive projects director. Previously, Jackson was executive editor at InStyle.

Caitlin Brody joins as a senior editor running the TV reviews section and overseeing digital TV news. She was formerly staff editor at Us Weekly and before that, associate entertainment editor at Glamour.

Breanne L. Heldman started earlier this month as deputy news director for EW.com. In her role, Heldman coordinates daily news coverage on the site across all sections. She joins from Yahoo, where she was a deputy editor of Yahoo Celebrity and contributed news and features to the TV, Movies, and Music teams.

James Kim, the newest addition to the art department, started this week as a designer. He is a multi-disciplinary designer and a front-end developer from Whittier, California, who has previously interned at Elle, Nylon and Out.

Sabrina McFarland has joined the brand as senior reporter. She was previously a senior reporter at People.
---
Here are the rest of this week's people on the move:
New York Magazine has announced that writer Andrew Sullivan is joining the magazine as a contributing editor covering politics and the larger culture. Sullivan began his blog the Daily Dish in 2000, eventually hosting it at publications including Time and The Atlantic.
Additionally, New York Media has announced that Kate Miller Spencer is joining the team as Midwest/Texas advertising director. Spencer has run Miller Media Sales, Inc., since 1997, representing titles including Food & Wine, Travel + Leisure, and Departures.
O, The Oprah Magazine has announced that best-selling author Elizabeth Gilbert will become a regular columnist for the magazine. Gilbert, the #1 New York Times bestselling author of Eat Pray Love, will be writing an uplifting column about self-expression and living creatively. She will also contribute an online video narrative in tandem with her monthly feature.
Additionally, Farnoosh Torabi will be the new financial columnist for O, The Oprah Magazine. Best known for her podcast, So Money, Torabi is also a bestselling author, host of the CNBC primetime series Follow the Leader, and sought-after speaker. In her first column for the magazine, Torabi shares her top financial wishes for readers.
Ali Drucker joins Cosmopolitan.com as senior sex & relationships editor. Drucker is a writer and editor who covers relationships and culture, most recently as a senior editor at Maxim.
Time's Inc.'s HelloGiggles has named Jacqueline Vignone VP, national sales & marketing. Vignone is the former director of sales at CBS Interactive.
Consumer Reports has named digital marketing executive Kimberly Miller as its new CMO. Before joining Consumer Reports, Miller was VP of digital marketing for the J.Crew Group LLC.
John Stuttard has joined ALM as SVP of global events. Stuttard comes to ALM from Seven Point Equity Partners, where he served as an operating partner.
Viant, a people-based ad tech company acquired by Time Inc. last month, has named Ryan McGurk VP of enterprise strategy. He was most recently at Facebook where he led sales teams and helped companies adopt advertising and platform capabilities across the social site.
The American Society of Cinematographers (ASC) hired David E. Williams as associate publisher and web director. He previously spent five years as staff editor for ASC's American Cinematographer magazine before leaving in 2000 to take the executive editor of features role at The Hollywood Reporter.
Condé Nast Traveler has made changes to its editorial leadership:
Peter Jon Lindberg is stepping down as executive editor to go back to freelancing. He'd only been with the site since last year. He previously worked for Saveur and Travel + Leisure.
As a result of Lindberg's departure, Traveler deputy editor Candice Rainey has been named executive editor and articles editor Lauren DeCarlo has been named deputy editor.
The brand has also named Alexandra Postman features director. She was previously Whole Living's editor-in-chief.