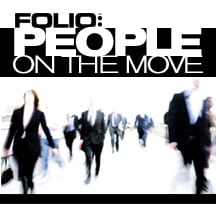 American Media, Inc. announced the appointment of Neil Goldstein as SVP and group publisher of AMI's entertainment titles, including Star, OK!, National Enquirer, and Soap Opera Digest.
"Neil Goldstein has helped drive Star to some of its most successful years with his hard work, passion and innovative marketing platforms," said AMI chairman and CEO David J. Pecker. "Now, by bringing together OK!, National Enquirer, and Soap Opera Digest under Neil's leadership, we can better leverage the scale and creativity of the AMI Entertainment Group."
Goldstein joined AMI in 2009 and most recently served as VP and group publisher of Star and National Enquirer. In 2015, Star and OK! accounted for more than 30% of the celebrity weekly advertising market with approximately 2,500 combined advertising pages. Additionally, the AMI Entertainment Group has seen continued digital growth with starmagazine.com increasing unique visitors by 155% year over year (Jan. 2016 vs. Jan. 2015).
Prior to Joining AMI, Goldstein served as the associate publisher of Maxim and held management positions at Bauer Publishing.
---
Here are the rest of this week's people on the move:
Maura Lynch has been named beauty and lifestyle director of Rodale's Women's Health. Lynch joins the brand from InStyle where she was senior beauty editor.
Hearst Magazines has announced that Kim Wolfkill has been named editor-in-chief of Road & Track. Most recently, Wolfkill was senior business and partner manager for Microsoft's Turn 10 Studios.
Nick Bilton will join Vanity Fair as Special Correspondent, covering the intersection of technology and business for VF.com, as well as contributing regular features to the magazine. Bilton comes to Vanity Fair after more than ten years at The New York Times, where he wrote the Disruptions column.
Smithsonian Media Group has announced that Amy Wilkins will assume the role of CRO. Wilkins served as publisher of Smithsonian magazine from 2000-2005. Prior to rejoining Smithsonian, Wilkins was SVP of sales and marketing for Martha Stewart Living Omnimedia.
Luke Hartig, former senior director for counterterrorism at the National Security Council, has joined National Journal as executive director of the company's new Network Science Initiative. At the National Security Council, Hartig advised White House leadership on counterterrorism matters and helped lead the NSC's counterterrorism team.
Michael Mooney has been named editor-at-large for SUCCESS Magazine. In addition to his partnership with SUCCESS, Mooney continues to write for D Magazine, GQ, ESPN: The Magazine, Outside, and Popular Mechanics.
Glenn Spoto has been named SVP and chief financial officer of the MPA. Spoto has an extensive finance background in the magazine media industry, most recently at Condé Nast where he was director of finance and business for Self.
Fusion network announced the hire of Jigar Mehta as the company's new VP of digital operations. Most recently, Jigar was at AJ+ (owned by the Al Jazeera Media Network) where he helped drive the media network's Facebook videos to over 2.2 billion views last year.
Tim Burke was named editor of American Drycleaner. He brings more than two decades of magazine editing experience to the position.
Hearst Magazines Digital Media announced an expansion of its editorial operations group:
Whitney Joiner has joined the division as senior features editor. Joiner had been senior features editor at Marie Claire since 2013.
Nojan Aminosharei has joined as entertainment director. Prior to joining HMDM, Aminosharei was senior entertainment editor at GQ from 2014 to 2015 and entertainment editor at Details from 2012-2014.