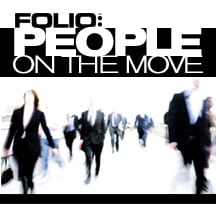 TheStreet, Inc. has appointed chairman Larry S. Kramer as interim president and CEO. His appointment follows the resignation of Elisabeth DeMarse as the company's president, CEO and, member of the board of directors. TheStreet Inc. has engaged an executive search firm to assist in identifying a full-time replacement.
"Under Elisabeth's leadership over the past four years, TheStreet re-established itself as a leading independent digital financial media company. Many of the initiatives she led, including the acquisitions of TheDeal and BoardEx, have enabled TheStreet to diversify into a broader business-to-business financial services company and not just a markets news service," said Jim Cramer, founder and member of the board of directors.
"As we look ahead to 2016, we remain focused on growing both our consumer and business-to-business divisions," said Larry Kramer, chairman of the board. "We plan to continue to invest in new initiatives to make TheStreet a profitable media growth company with multiple revenue streams."
Kramer, a director of TheStreet since October 2015 and chairman since December 2015, has decades of leadership experience as the founder, executive and board member of public and private media companies. He has been a leader in digital financial media since the start of the industry, having founded and led CBS MarketWatch. Most recently, Kramer was the president and publisher of USA Today.
---
Here are the rest of this week's people on the move:
New York Media announced that Matt Johnston has joined the company as executive producer of video. Johnston joins from Business Insider, where he was a producer and editor for both the flagship site and Tech Insider.
T: The New York Times Style Magazine has named Marie-Amélie Sauvé its new fashion director. In the span of her career, Sauvé has helped shape and define Vogue Paris, has worked for American Vogue and held positions at W Magazine and Self Service.

Molly Butterfoss has been named creative director of NYLON. Butterfoss comes to NYLON from Pitchfork, where she led a Webby- and National Magazine Award-winning team as senior art director.
Nilou Motamed has been named the editor of Time Inc.'s Food & Wine. She has served as editor-in-chief of Epicurious, director of Inspiration at Conrad Hotels & Resorts and Features director & senior correspondent for Travel + Leisure.
Justin Dearborn has replaced Jack Griffin as Tribune Publishing CEO. He was most recently CEO of Merge, a healthcare technology company that was acquired by IBM in October.
Frontline Medical Communications has announced the promotion of Lee Schweizer, to VP, e-business development. Schweizer will be working with publishers and national account managers.
Condé Nast is expanding its digital strategy and initiatives executive team with the appointments of Brooke Ellis and Stephanie Fried, and the promotion of Matthew Starker.
Ellis has been appointed executive director, digital design and UX. Previously, Ellis served as creative director of the highly-regarded global design and strategy firm frog, where she led strategy and innovation consulting for clients across a range of industries.
Fried has been named SVP of research and analytics. Fried, who acts as co-chair of the IAB Research Council, joins Condé Nast from Discovery Communications were she was VP, digital insights and marketing.
Additionally, Starker has been promoted to GM, digital strategy and initiatives. Previously, Starker served as vice president, digital strategy and initiatives and was instrumental in the company's acquisition and integration of Pitchfork.