People On The Move | 9.6.12

Billboard, POLITICO, Essence...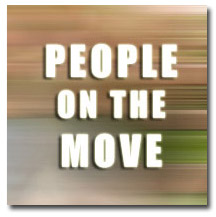 Anthony Licata has been promoted to editorial director of Bonnier's men's group. Licata had been serving as the company's outdoor
group editorial director.
Yinka Adegoke has been appointed as deputy editor of Billboard magazine. Adegoke joins the publication from Reuters, where he served as a senior media correspondent.
Curtis Circulation Company has named James Richmond as south central marketing manager. Richmond joins the company from the Meredith Corporation, where he was in sales and marketing.

Ysolot Usigan has been named director of digital content for Allyou.com.  Prior to joining the publication, Usigan had been the founding editor of TheBlush.com
Zachary Warmbrodt has recently joined POLITICO as a reporter.  He was previously a reporter at Argus Media.
Teresa Wiltz has joined essence as its new deputy editor. Additionly, writer and TODAY show contributor Lola Ogunnaike will now be covering pop culture and lifestyle topics, and author and economist Dr. Julianne Malveaux will cover politics and the 2012 presidential election. Wiltz most recently served as senior editor at The Root.com. Ogunnaike served as an entertainment correspondent for CNN. And Dr. Malveaux has served as a writer, columnist and commentator with a number of publications and programs.
Lauren Newman has joined the Time Inc's branded solutions team as its corporate sales director. Prior to joining Time Inc., Lauren was an advertising director at freshHome magazine.
Susan Nunziata is now editorial director for EnterpriseEfficiency.com. Nunziata was formerly editorial director of the Ziff Davis enterprise portfolio.
Meet the Author
---