People on the Move | 9.5.13

New hires at ESPN, People Style Watch, Family Circle and more…
Hallmark Data Systems, LLC promoted former chief operating officer Steve Crowe to general manager. Crowe joined the company in 2010 after 15 years in the consumer marketing division of Time Inc.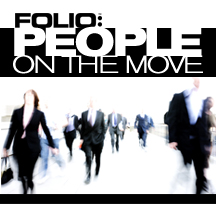 Alan Quarry appointed to BPA Worldwide/CCAB Board of Directors and executive committee. Quarry is also director of the boards of North Waterloo Farmers Mutual Insurance Company and the Golden Triangle Angel Investor Network.
EBN, a division of UBM Tech, has expanded its staff, appointing Suzanne Deffree the new editor-in-chief and Hailey McKeefry as managing editor.
Hearst Magazines promoted Carrie L. Cullen to associate publisher of HGTV Magazine. Cullen had served as advertising director for the home lifestyle title since it launched in 2012.
Michael Moynihan named editorial director of Beast Weekend, a new offering from The Daily Beast launching in the fall. Moynihan joined The Daily Beast in 2010 as cultural news editor.
Jake Brooks joins ESPN as senior manager for product development. Brooks left Fortune, where he worked as digital development editor.
Elizabeth Thorp appointed editor-in-chief of Capitol File magazine, effective immediately.  Thorp, a luxury travel journalist, brings 21 years of experience in public affairs an editorial to the post.
Annie Daly appointed news editor at PeopleStyleWatch.com. Daly had previously worked as associate editor at Cosmopolitan.
Business Insider appoints Jenna Goudreau as editor to oversee strategy and careers coverage. Goudreau come to the company from Entrepreneur.com where she was an associate editor.
Family Circle hires Danielle Fullick as account manager. Previously, Fullick worked for National Geographic, National Geographic Traveler and NationalGeographic.com.
 
Meet the Author
---