People on the Move 9.25.14

Time, The Atlantic, Bloomberg Businessweek and more...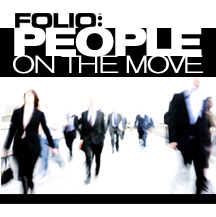 Keith Jenkins was named general manager of the newly-formed National Geographic Digital group. Jenkins had been director of digital photography for the National Geographic Society until the promotion.

WIRED has named Andy Sonnenberg as its advertising director. Sonnenberg will continue in the same role at Ars Technica, where he has been for 2 years.
Will Lee was hired as editor of People.com. Lee had previously served as VP of digital content and programming for The Hollywood Reporter.

Amy Keller Laird was promoted to editor-in-chief of Women's Health. Keller Laird was promoted from her position as executive editor, and had been serving as interim editor-in-chief after the departure of Michele Promaulayko.
Time magazine has promoted Matt Vella and Sam Jacobs as assistant managing editors. Also, Kelly Conniff has been promoted to senior editor and Mia Tramz has been lifted to multimedia editor.
Saveur hired Adam Sachs as editor-in-chief. Sachs had been serving as editorial director for Tasting Table and as a columnist for Bon Appétit.
The Atlantic named Bill Mulvihill associate publisher. Mulvihill was previously director of national advertising for Vanity Fair.

The New IP has hired Elizabeth Miller Coyne as editor where she'll cover the management and orchestration of IP networks. Coyne most recently worked in PR for Connect2 Communications and TM Forum.

Tim O'Conner is joining Meredith as managing director of corporate sales. O'Conner was previously an associate publisher of advertising for InStyle.
Clinton Cargill is the new director of photography at Bloomberg Businessweek. He was previously photo editor at New York Times Magazine.
Meet the Author
---