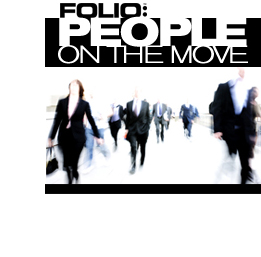 Tim O'Connor has been named managing director at Meredith Corporate Marketing Solutions. He was previously serving as associate publisher at InStyle.
Will Lingo has been promoted to general manager at Baseball America. He was previously director of editorial and operations.
Suejin Yang has been named general manager of People and Entertainment Weekly digital entertainment. She was previously vice president of digital media at Bravo.
The Huffington Post has named Lauren Reddy as social media director. She was previously social media and publicity manager at Time Out North America.
Cara Parks is the new executive editor at Modern Farmer. She was formerly serving as an adjunct professor at Columbia University.
I-5 Publishing has named Kim Huey-Steiner chief sales officer. Huey-Steiner was most recently associate publisher at Essence.
CQ Roll Call promoted Megan Sowder-Staley to VP of product strategy. Sowder-Staley had previously served as director of product strategy for the brand.
Wendy LaDuke was named group publisher for eSchool Media. LaDuke had been group publisher of 1105 Media's T.H.E. Journal & Campus Technology.