People on the Move | 9.15.11

The New York Times, e.Republic, Self, The Associated Press…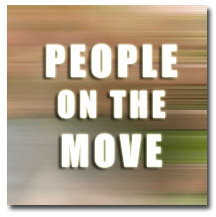 U.S. News and World Report announces Ben Baden as the career editor. Baden was formerly a reporter covering investing and finance on the website.
Scott Rosenberg, former technology editor and managing editor at Salon.com, will be replacing Mary Bruno as executive editor at Grist.
The Atlantic welcomes Molly Ball as a staff writer. She will be covering National Politics for TheAtlantic.com starting Oct. 3; Ball comes from Politico.com.
Joanne Kenen joins Politico Pro as deputy healthcare editor. Kenen previously served as a staff writer at CQ Roll Call.
In addition, CQ Roll Call announces its return of Emma Dumain as a capitol campus reporter. Dumain comes from Congressional Quarterly, and will be covering congress.
Bill Baumann has been appointed vice president of design engineering and electronics at Penton Media. Prior to his promotion, he was group publisher and market leader for the entire electronics market at Penton.
The New York Times announces its return of freelance writer Alison Gregor. Gregor resumes her role after maternity leave.
Also at The New York Times, Joe Kahn is now foreign editor. Kahn was previously deputy foreign editor and succeeds Susan Chira.
Beth Duff-Brown joins The Associated Press as a reporter. She was formerly a Knight journalism fellow at Stanford University. She will be covering Northern California.
The New York Observer welcomes Megan McCarthy as news editor. McCarthy comes from Techmeme, where she was an editor.
e.Republic welcomes Justin Greeves as the corporate vice president of research. Prior to this position Greeves worked at companies such as VisionCritical and Harris Interactive.
Beso.com announces Elise Loehnen editor-in-chief. Prior to joining Beso, Loehnen was an editor at magazines such as Lucky, Condé Nast Traveler and Time Out New York.
Self Magazine announces Erin Hobday's promotion to managing editor. Hobday previously served as SELF's features and projects director and will be replacing Kate Lewis who has been appointed Condé Nast's senior executive director of Human Resources.
Andy Rowe joins Summit Business Media as publisher for Claims Magazine. Prior to this position Rowe was senior vice president for PYMNTS.com, where he managed all sales and marketing.
The New Republic welcomes two new additions: Alec MacGillis as senior editor and Timothy Noah as senior editor. MacGillis comes from The Washington Post and will be covering the 2012 campaign. Noah previously served at Slate where he wrote "The Customer" column; he will be writing a blog and the TRB column in the magazine.
Meet the Author
---