People on the Move

First Look Media gets a new president/GM and more...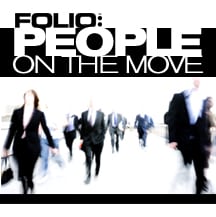 First Look Media has had a volatile first year and a half of existence, but the company is hoping its latest hire can bring some stability.
Michael Bloom is joining the group as president and general manager, where he'll "be responsible for both the journalistic future of the organization and developing commercial opportunities to support First Look Media."
Bloom's most recent gig was as the founder of media and tech advisory firm, Woodshed Ventures, but he's had a number of corporate media roles. He served as CEO of Guardian News and Media for North America from 2012 to 2014, and as chief digital officer for Wenner Media before that.
He's faced with a much different situation in First Look though. Founded by eBay billionaire Pierre Omidyar in 2013, the company has already gone through a number of high-profile hirings, resignations and exposés.
Here's the rest of this week's people on the move:
The MPA named Susan Fraysse Russ senior VP of communications. Russ joins the team from Reader's Digest Association where she was VP of global communications and president of Reader's Digest Foundation.

Kerri Chyka was promoted to VP of communications for Time Inc. where she will oversee an expanded news and lifestyle portfolio including Time, Real Simple, Fortune, Health, Cooking Light, Money, MyRecipes and All You.

Time Inc.'s Entertainment Weekly announced promotion and new editorial hires.

Meeta Agrawal has been elevated to deputy editor. She is being promoted from executive editor and will provide editorial oversight for EW while continuing to work closely with the digital team to oversee cross-platform initiatives.

Gillian Telling has been named senior editor, TV and will begin March 16. She is joining the EW team from PEOPLE, where she served as a staff editor since 2013.

Gina McIntyre is joining as news director (movies) based out of L.A. McIntyre will edit the News & Notes section of the magazine, film features and oversee movie news coverage across all platforms.

Mashable has hired Heidi Moore as business editor to oversee coverage of business, marketing, media and startups. Moore had been the U.S. finance and economics editor for the U.S. edition of The Guardian.

Anna Roth has been hired by Civil Eats as senior editor. Roth had most recently been the food and drink editor for SF Weekly.
Meet the Author
---