People On The Move | 8.9.12

Southern Living, Good Housekeeping, Gotham, ALM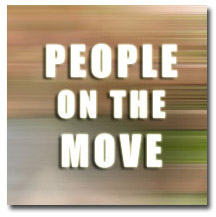 Hunter Lewis has been named executive editor of Southern Living. Lewis joins the publication from Bon Appétit, where he was a food editor. Also, Ron King was named associate publisher of the magazine. King was previously with Time Inc. where he was vice president of branded solutions.
Time Inc. has added Solomon Masch and Andrew Reedman to its branded solutions team. Masch will serve as mobile sales director. He joins the company from Viacom Media Networks, where he was director of mobile advertising. Reedman will serve as a regional director of digital advertising sales. He joins the company from Mashable, where he was director of sales.

Allison Collins has joined Mergers & Acquisitions as a reporter. She was previously a reporter at The Deal.

Jonny Lichtenstein will now serve as More's fashion director. Lichtenstein had previously served as market director for Details magazine.

Kevin Michielsen has been named as chief operating officer of ALM. Michielsen was serving as the company's vice president of information solutions and chief strategy officer.

Coastal Living has named Brielle Ferreira as its homes editor. Ferreira was with Luxe Interiors + Design, where she was a features editor.
Good Housekeeping has made changes to its editorial staff. Elizabeth Roehrig will serve as lifestyle editor for the magazine. Roehig recently authored "Vintage Remix", and served as an editor for Ladies Home Journal. Melanie Rud has been promoted to associate beauty editor. And Caylin Harris has been promoted to assistant editor.

David Katz has been named publisher of Gotham. Katz joins the magazine from Condé Nast, where he served as an associate publisher of Brides and Brides.com. Katz replaces Debra Halpert, who will continue to serve as publisher of Niche Media's Hamptons magazine.

Sam Schlinkert is now deputy social media editor and audience coordinator for Newsweek and The Daily Beast. He had been serving as social media coordinator for both publications.
Seven Days has promoted Andy Bromage to news editor. Bromage was previously a columnist and political editor for the publication.

Vanna Le is now business producer at Forbes.com. Le was formerly an editorial assistant with Forbes Magazine.
Meet the Author
---