People on the Move | 8.8.13

New hires at Meredith, InStyle, TIME, and more…
Malcolm Campbell has been hired as vice president of business development at The FADER. Previously he had worked for more than five years as publisher at Spin Media.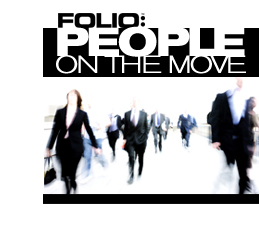 Summit Business Media announced that Gary Mirkin
has joined the company as senior vice president, customer solutions. He
was most recently publisher of The Build Network at Mansueto Ventures.
InStyle has announced new hires at the magazine.
•    Angela Matusik
has been appointed executive editor, digital. She joined the
publication in February as acting editor of Instyle.com. Previously, she
served as chief content executive with iVillage / NBC Universal.
•    Kahlana Barfield and Angelique Serrano
have been appointed co-beauty editors. Kahlana was most recently a
senior beauty market editor at the magazine, where she has also served
as beauty editor. Serrano joined InStyle in 2011 and was most recently a senior beauty features editor at the publication.

Amber Kallor has been named senior beauty editor at Style.com. She was previously beauty editor at Shape.
Heather Zahn has been named publisher at Capitol File magazine. She had been associate publisher at the magazine.
Meredith Corporation also announced multiple hires.
•    Alison Adler Matz has been named publisher of More
magazine. She joins Meredith from Martha Stewart Living Omnimedia where
she served as senior vice president, strategic brand sales.
•    Steven Grune has been named publisher of Allrecipes
magazine. Grune has served as vice president/group publisher at Bonnier
Corporation, where he oversaw multiple titles including Popular
Science.
•    Andy Wilson has been promoted to senior VO/chief
digital officer at Meredith. He had been SVP, audience development and
commerce, at the company.
•    Jon Werther has been promoted to EVP/publisher at Meredith Digital. Previously he was chief strategy officer at the company.
Jeff Bairstow has joined Time Inc. as CFO. He was formerly president at Digital First Media. Time Inc. also named Sam Mansour as director, digital ad product experience. He had been director, global studio operations at Say Media.
Lois Romano is now events editor at Politico. Previously she was senior political reporter at the publication.
TIME and TIME.com have announced new hires.
•    Ryan Sager joins as editorial director, TIME Ideas. Sager comes to TIME from The Wall Street Journal. Prior to the Journal, he was on the editorial board of the New York Post and was on the founding staff of the New York Sun.
•    Callie Schweitzer will join as director of digital innovation. Previously she was director of marketing and communications at Vox Media.
•    Chris Wilson comes to TIME
from Yahoo as interactive graphics designer. At Yahoo he was the
director of news interactives for Yahoo News and editor of The Signal
blog.
Anna Maltby has been named word of mouth editor at Condé Nast Traveler. She had been associate health editor at SELF.
GMR Marketing has appointed Julie Yenichek as its new vice president of client management. Yenichek comes to GMR from agency client Lowe's Companies, Inc.
Megan McArdle has joined Bloomberg View as a columnist. She was previously a special correspondent at Newsweek and The Daily Beast.
New York Magazine has named multiple hires and promotions:
•    Bobby Doherty joins the magazine as staff photographer. He was previously a freelance photographer.
•    Nadia Lachance has been promoted to senior/deputy photo editor. She had been photo editor at the magazine.
•    Roxanne Behr has been promoted to photo editor. Previously she was associate photo editor at the magazine.
Ken Smith
has joined Strategic Fulfillment Group as director of partner services.
For almost 15 years, he was general manager of electronic publishing
services for Logos.
The Hollywood Reporter has appointed Clifford Coonan as Asia Bureau chief. He had been China correspondent at Variety.
Meet the Author
---