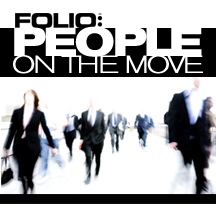 Greg Coleman has been named president at BuzzFeed. He was previously president at The Huffington Post.
Libby Conover has joined Marie Claire as international fashion director. She worked as style and entertainment director at GQ and GQ.com since 2012.
Meredith Corporation named Nina Judar as beauty director of More magazine. She most recently served as the beauty director of Good Housekeeping.
Meredith Corporation also appointed Jessica Torres as deputy editor of Siempre Mujer. She previously served as the magazine's beauty and lifestyle editor.
Dustin Weaver has been promoted to news editor for The Hill. He previously served as the business and lobbying editor at the publication.
Brides appointed Alyssa Hertzig as beauty director. She was previously contributing editor for Allure covering beauty.
Lori Bergamotto joined Good Housekeeping as style director. She joined the publication from Lucky, where she was contributing style editor.
Jasmine Snow has been named senior fashion editor at Seventeen. She most recently served as accessories editor at the magazine.
Politico has appointed Eva Rodriguez as senior editor. She previously worked as deputy style editor for The Washington Post.
Lauren Kern is the new executive editor for New York. She joined from The New York Times Magazine, where she was deputy editor.
Self has named Maureen Dempsey as site director, and Alex Postman as deputy editor. Dempsey had been executive digital editor at Martha Stewart Living Omnimedia, and Postman was executive editor at Rodale Books.
Sarah Bruning is now senior editor at Food Network Magazine. She joined from Fit Pregnancy and Natural Health, where she was features editor.
Zuania Capo has been named executive editor at PeopleEnEspanol.com. She was executive editor at Siempre Mujer.
Hearst Magazine International has promoted Peter Yates from creative director to executive creative director of international branding.
Heather Landy has been appointed to global news editor for Quartz. She was previously the editor-in-chief for American Banker.
The Dodo has named Joanna Zelman as executive editor. She joined from The Huffington Post, where she was front page editor.