People On The Move | 8.30.12

O, The Oprah Magazine, Runner's World, American Banker...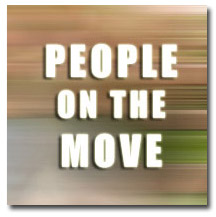 Carolyn Bekkedahl has been named senior vice president of digital sales for the Meredith Corporation. Bekkedahl had previously served as president of Mochilla Inc.

Stanley Schmidt has retired from his role as editor of Analog Science Fiction and Fact. Schmidt had held the position for 34 years. Treveor Quarchi has been tapped to replace Schmidt. Quarchi had been serving as the publication's managing editor.
O, The Oprah Magazine has named Kristina Lepore as its associate fashion market editor. Lepore was previously the fashion editor at Cosmopolitan Magazine.

Runner's World has announced the addition of Benjamin Purvis, who will serve as its new design director. Purvis joins the publication from Men's Journal, where he also served as creative director.
Adam Gold has joined Meredith Xcelerated Marketing (MXM) as its managing director of new business development for the mobile practice, The Hyperfactory. Gold previously served as vice president of North American sales at Scanbury, Inc.

John Haskins is now the managing editor for The New York Times Magazine. Haskins was formerly coordinating editor at the International Herald Tribune.

American Banker has named Maria Aspan as its national editor. Aspan had been serving as the publications consumer finance editor.
Meet the Author
---