Scholastic, the global children's publishing, education and media company, announced that Elizabeth Shaw has been named editor-in-chief, Scholastic Parent & Child. Elizabeth's first issue is the August/September issue. Elizabeth joined Scholastic in 2012 as executive editor of the magazine. She was previously executive editor at Parenting, where she directed editorial operations for both Parenting Early Years and Parenting School Years.
Megan Tompkins, former Bicycle Retailer & Industry News editor, promoted to publisher, replacing Marc Sani who is leaving the company to focus on reporting on industry news and events. As publisher, Tompkins will focus on increasing print and web revenue, furthering brand reach and developing strategic partnerships.
Jeff Tkach named new group publisher of Backpacker and Climbing. Tkach started in advertising sales at Backpacker as an account manager and will now lead sales, marketing and events operations for both brands.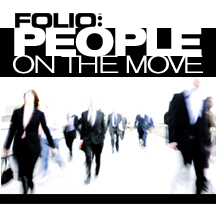 Tim Grieve named editor-in-chief of National Journal. Grieve, former managing editor at Politico, recently joined the staff and will replace Charlie Green who is leaving the company at the end of the year after 20 years.
Jillian M. Buriak, Ph.D. announced new editor-in-chief of the Chemistry of Materials, effective January 2014. Buriak, current associate editor for American Chemical Society Nano, succeeds the publication's founding editor Leonard V. Iterrante, Ph.D. who will retire from the journal at the end 2013.
Jo-Ann Martin returns to Active Interest Media's Outdoor Group and Mountain Group as east coast sales manager. The SKI and Skiing veteran doubled sales and brought on 40 new clients during her AIM tenure form 1990 to 1998. Martin previously worked as integrated account manager for Time Inc.'s Cooking Light magazine.
Colleen McCarthy named New York Media's executive director of business development, effective Sept. 3. Most recently, McCarthy was director of business development and strategy at the New York Times.
Wired announced a trio of new editorial hires:
    •    Billy Sorrentino appointed to the newly created role of deputy creative director for digital and emergent channels of the brand, including wired.com, Wired Video and live events.
    •    Eric Steuer returns to Wired, formerly associate editor, as the new community director, leaving his post as creative director or Creative Commons to leverage engagement and build community across various brand properties.
    •    Nicole Wilke brought on board as new web producer for wired.com, effective Sept. 30, to bring multimedia features online and across Wired's mobile platform.
Andy Friedman named executive director of content and user engagement for Penton's Electrical Energy & Mechanical and Manufacturing & Supply Chain markets. The new position was created to content to drive and optimize user-centric digital community engagement.
Cosmopolitan hired a couple new senior-level editorial staffers:
    •    Sarah Conly named senior market editor, effective Sept. 5. Most recently Conly was the market editor at InStyle covering contemporary, mass and athletic wear markets.
    •    Kathy Lee is the title's new senior accessories editor and comes to Cosmo after leaving Town & Country where she was associate accessories editor.
Elizabeth Shaw promoted to editor-in-chief of Parent & Child. The former executive editor joined Scholastic in 2012 and was previously executive editor at Parenting. The Aug./Sept. issue will be Shaw's first at the helm.
Matt Vella appointed to senior editor at Time where he will oversee business coverage across all brand platforms. Vella was previously the technology editor at Fortune.