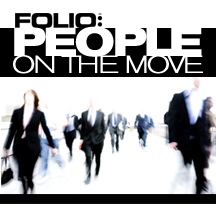 Nathan Lump has rejoined Travel + Leisure as editor. He previously worked for the magazine from 2000 to 2006. He most recently worked as director of branded content at Condé Nast.
Details appointed Drew Schutte as executive vice president and publisher. He most recently served as executive vice president and chief integration officer of Condé Nast.
James Oseland has been hired as editor-in-chief of the relaunched Organic Life. He was previously the editor-in-chief of Saveur.
Jared Hohlt has been promoted to print editor at New York Magazine. He previously served as editorial director. Ben Williams was named digital editor of New York Magazine, most recently serving as editorial director.
Entrepreneur has promoted Linda Lacina to special projects director. She was previously the special reports editor.
Kim Heneghan has been appointed to the new position of vice president and general manager of money products at U.S. News & World Report. She was previously general manager of online at Hanley Wood. Kim Castro was promoted to executive editor of consumer advice at U.S. News & World Report from her role as managing editor for money and health.
Kalmbach Publishing Co. has promoted Dan Lance to senior vice president of sales and marketing from his previous position of vice president of marketing.
Time Inc. has appointed Hunter Lewis as the editor of Cooking Light. He was most recently the executive editor of Cooking Light's sister brand Southern Living.
Erica Duecy is now the digital director at Saveur. She had been deputy web editor at Fodor's Travel.
Adventure Cyclist has named Michael Deme as editor-in-chief. He had been editor there. Alex Strickland also joined Adventure Cyclist as managing editor. He was previously account executive at Soar Communications.